Courgette Fritters: Your Brunch & Curry Friend
I have to say I am a bit courgette mad at the moment. Whether it be in pesto pasta, sautéed in coconut oil with eggs or even juiced in my juicer, I am all for these green tubes of goodness.
This is probably a good things as they are in season, so therefore:
A. Super Cheap
B. In every supermarket
C. Always in my veg box
I am slowly getting into the whole eating seasonally thing. Hopefully at some point in my life I will have a handy allotment field with spinach and courgette but right now my weekly local veg box is helping educate my city girl ways.
These fritters were created when I fancied something bread like, quick but also savoury to accompany brunch. These taste great as a pancake alternative or if made bigger they are super tasty chapatti alternative when served with a curry like my sunshine dahl one.
This is also one of my first forays into cooking with gram flour. Gram flour is technically grain free, although still very starchy which is why I soaked mine before hand as this aid in digestion and is kinder on the body ( for the same reasons I soak and sprout lentils and beans – find out more here). It does mean though that these grain and gluten free wonders hold well and won't disintegrate on your plate.
Joe and I chomped our way through this whole batch pretty sharpish and felt very smug in our 'exotic' brunch eatings! We are a classy pair!
(These are also great for storing and then putting in your pack lunch to go with soup or pate, basically they have a million uses!)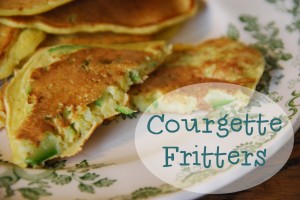 Courgette Fritters
2014-08-25 16:25:17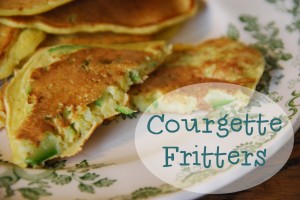 Serves 2
Grain and gluten free fritters to spice up your brunch or curry!
Ingredients
2 organic eggs
1 cup gram/chick pea flour soaked overnight
1/2 tsp salt
1/2 tsp gram masala
1 finely courgette grated
1/2 tsp gluten free baking powder
pinch black pepper
Instructions
Cover the gram flour with 1 cup of water and a pinch of salt and leave for 8-24 hours.
Then mix all the ingredients togethers to form a thick batter.
In a hot frying pan with some fat (coconut oil, butter or goose fat) spoon out the mixture to desired size and when you can start to see air bubbles in the fritter then flip over.
Serve when hot or leave to chill and serve with warm curry or soup.
Notes
Feel free to omit the soaking part and just make the batter up the night before if this is easier.
Cheese would be a good additional to this, around 25g of mature grated cheese would makes these even tastier!
Kezia Hall | Holistic Nutritionist & Health Coach - Healthy Living, Grain Free Recipes https://keziahall.com/wp/

How do you mix up your breakfast? Ever cooked with gram flour before?
---