Peanut Butter & Banana Natural Protein Shake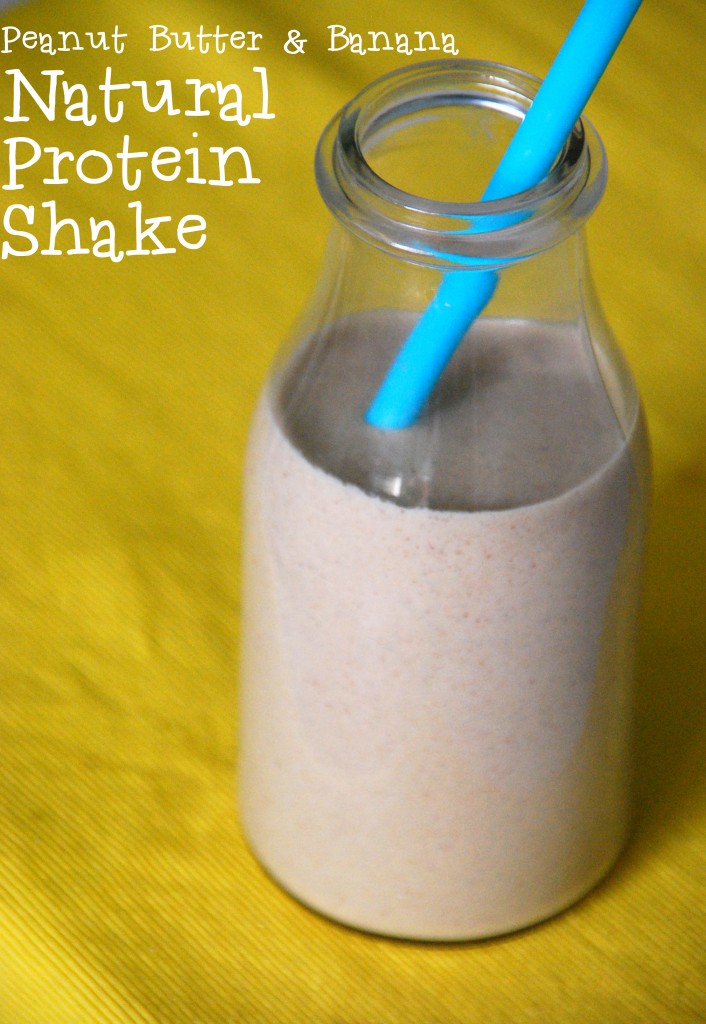 It seem that every bloke has, somewhere in their cupboard, a huge plastic tub filled with some white dust type thing and a tiny scoop with a label that always includes the words 'max' or 'pro' and of course 'muscle'.
Weird.
The even weirder things is when you look at the ingredients and it basically a lot of glucose syrup, flavourings and artificial ingredients. Protein shakes have become a multi million dollar industry, with personal trainers preaching of their merits and gym bunnies putting all there hope of big triceps and cute bums in there 'shaky' hands.
Now it's not that I am against the idea of have protein after you have done exercise, I happen to think that its a good thing when done naturally and sensibly, but I am often horrified at the junk that is in these shakes and the waste of money they are. I believe that our bodies assimilate foods in their most natural form, that food can heal our bodies and when our bodies are healed and healthy they perform amazingly. If you eat a naturally healthy diet, with lots of natural protein then these expensive shakes are pretty needless. Also they promote skipping meals and often contain whey (get it!!?) more sugar and sweetener than anyone needs in one day.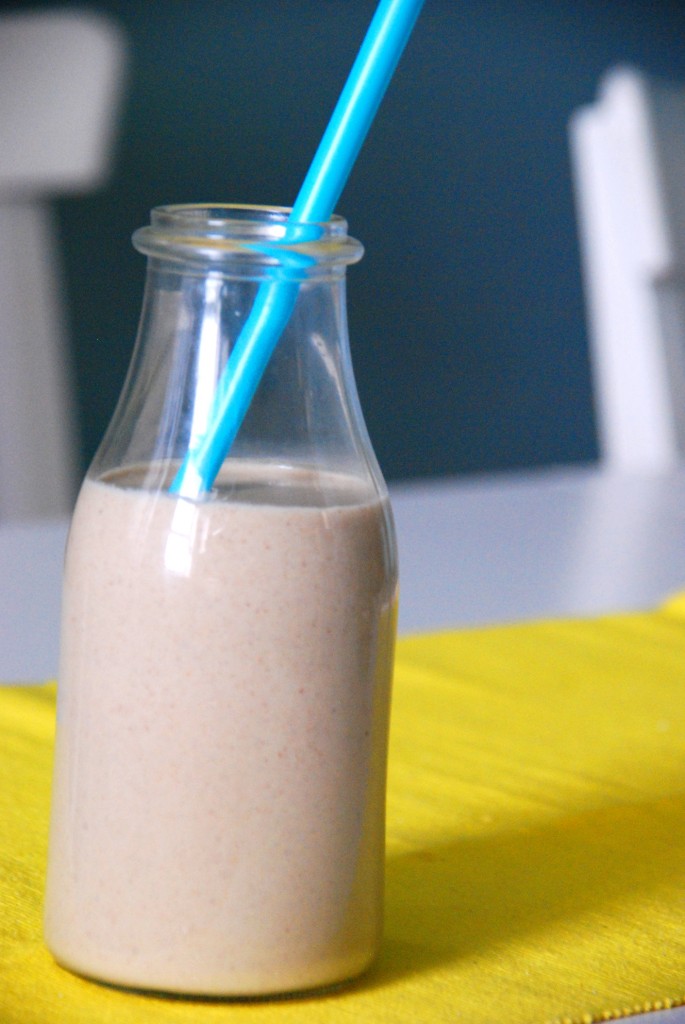 Now I know you can get some great natural and healthy protein powders out there that are carefully made and full of natural goodness which I am sure I will try one day as you can't carry a blender around with you every where you go! But overall nature knows best.
This shake is full of natural protein and fats and its the perfect workout recovery or in fact afternoon snack! I am not into counting grams of protein or in fact counting anything when it comes to food but with hemp powder, quality gelatin and organic peanut butter this shake packs some protein punch !
It also makes one tasty snack and a perfect way to nourish the body and digestive system. Gelatin is so good for damaged digestive health as well as millions of other things so feel free to enjoy this even if you will never ever go to a gym unless your life depended on it! I have just downed a glass as my pre dinner snack and the peanut buttery goodness make this feel like an absolute treat!
These are the ingredients I used.

Natural Protein Shake
2014-08-25 16:59:43
Serves 1
Ingredients
250ml water/milk
1 ripe banana
2 tbsp hemp protein powder
2 tbsp organic peanut butter
pinch salt
1 tbsp gelatine (great lakes variety)
1 tbsp coconut oil
Instructions
Blend until smooth and enjoy immediately!
Notes
This will store for a day or two just shake well before drinking.
Kezia Hall | Holistic Nutritionist & Health Coach - Healthy Living, Grain Free Recipes https://keziahall.com/wp/

How do you prepare for excerise? Any post workout favourites?
---