Dreams & Goals for October!
We are now officially into Autumn. Pumpkin lattes are abounding, leaves of fluttering onto car windows and I have started wearing my fluffy boats and drinking chai lattes (homemade ones of course!)
September was a great month. I quit my job and started focusing on this business baby full time. I have been busy running new workshops in art and nutrition which have been super fun. Gotten into the swing of working from home full time and to be honest probably thrown myself in the deep end all too exuberantly.
Honestly if there is someone out there who is good at knowing what tasks and activities are realistic and manageable for a week or day then please be my friend and tell me your wisdom. In all my excitement I seemed to think that I can write coaching programs, write recipe books, create recipes for other sites, do workshops and see my friends all within a week?! I hope this is not a problem that plagues only me and that you will all have some glorious wisdom to share on the matter! Please leave all your thoughts in comments below! 🙂
But I have to say I am loving being a free lance baby . Sometimes I am utterly terrified but most of the time its feel like I am just alive and so excited for what is to come. Perhaps been a tad too excited this month and threw myself into it a bit too wholeheartedly – if thats even posisble?
So what about this month? What are my plans to help me create a health and life that I love and loves the world around me.
But first what about the one just past?
Well I did a sugar free cleanse for about 3 days which was great and made me realised how accustomed to naturally sweet food I have become.
In terms of self care – I have yet to get my eye brows done – thats tomorrows task:)
Oh and my promo video is going to be released to you very very soon, I will be giving the first view to my wonderful subscribers so make sure you get yourself signed up by clicking here. (There is quite a tribe of us wellness warrior now so we would love you to join us!)
I have yet to submit my sports nutrition exam but am aiming for a more paced month this month so heres hoping – no scrap that – it IS going to happen! 'Try' is a victim inspired word and I am powerful, not a victim:)
To this month here are my dreams for the month – the things that make me excited, that will do me and the world around me good!
Food/Nutrition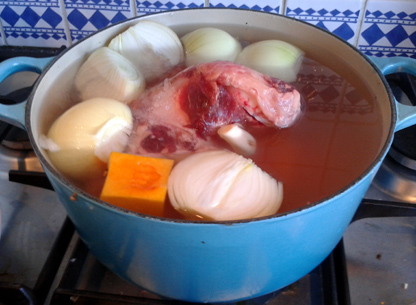 I am doing the Auto Immune Paleo Protocol diet for 14 days as I have sneaking suspicion it could be the answer to my residual health problems. It similar to GAPS but more strict (!!!) hence just trying it for 14 days and I will do longer it I feel like it. I start this Saturday and I will post more about it in detail soon but it means lots of broth again:)
Self Care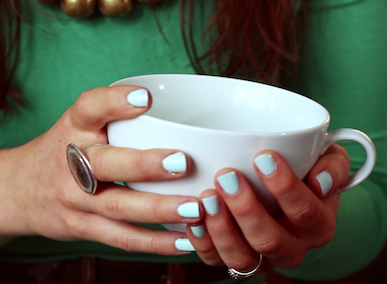 Aim to have nicely painted nails a few times as after seeing my new wee video (a still is above) I actually like it but very rarely do it. Its the simple things.
Fun
Organise my nephew's 5th birthday party and hopefully my other 'still to arrive' nephew/niece will have arrived and my sister will be propped up with her boobs out* eating cake . There will be fireworks involved….
*breastfeeding – incase anyone gets weird ideas about my sisters wellbeing.
Business/work
Launch my Flourish eCourse next week which is going to be brilliant – I am so excited. There is quite the tribe of us signed up and it is set to transform you waist line as well as your attitude towards food, your body and dieting.
Also my website will get a massive facelift! Ohhhhh….
Learning
I really want to learn how to make good grain free scones…
Soul
Sing more and finish some songs I started writing. And spend for time cultivating calmness.
Exercise
I want to keep progress with my pull ups and be able to do an unassisted head stand. I doubt this will happen in a month but I aim to practice once a week.
And wonderfully to help me along with this goal the wonderful of people at Legacy sent me some great new gym gear, which was well timed as my old gym legging were going see through! I am loving the bright leggings – so comfy. When they arrived I put them on straight away and spent all day in them .
Please excuse the image below, I think I had literally just rolled out of bed and thought that meant a prime time for a selfie??
And if you too are getting in need of new sports gear then the wonderful people at Legacy Sports Wear are offering you a 30% discount – just use the discount code Supernaturallyhealthy30 – how lovely of them!!
So what are you focusing on this week? Have any realistic time management tips for me?
---