Linseed Bread – Paleo, Low Carb & High Fat
This recipe and post is really an ode to the humble linseed (or flaxseed if you're from across the pond).
And a confessional, about my recent desire bread.
In fact, at the weekend I was craving a crisp sandwich. I kid you not. So I grabbed a gluten free roll and stuff it with butter and some veggie crisp and honestly – best dinner ever.
But in my general day to day, I try not to live off of gluten-free crisp sandwiches. What works well for my body is eating a high-fat diet with zero gluten and only very rare (like crisp sandwich rare) grains.
So what the heck do you do when you need something to mush some avocado onto or need to toast it and run?
Well, that is where this Linseed Bread comes into play. I call these kinds of recipes – bread that's not real bread. Because let us be clear there is not yeast, flour or gluten in this recipe so it's not like bread….but also fills the void of bread…. Clear as mud?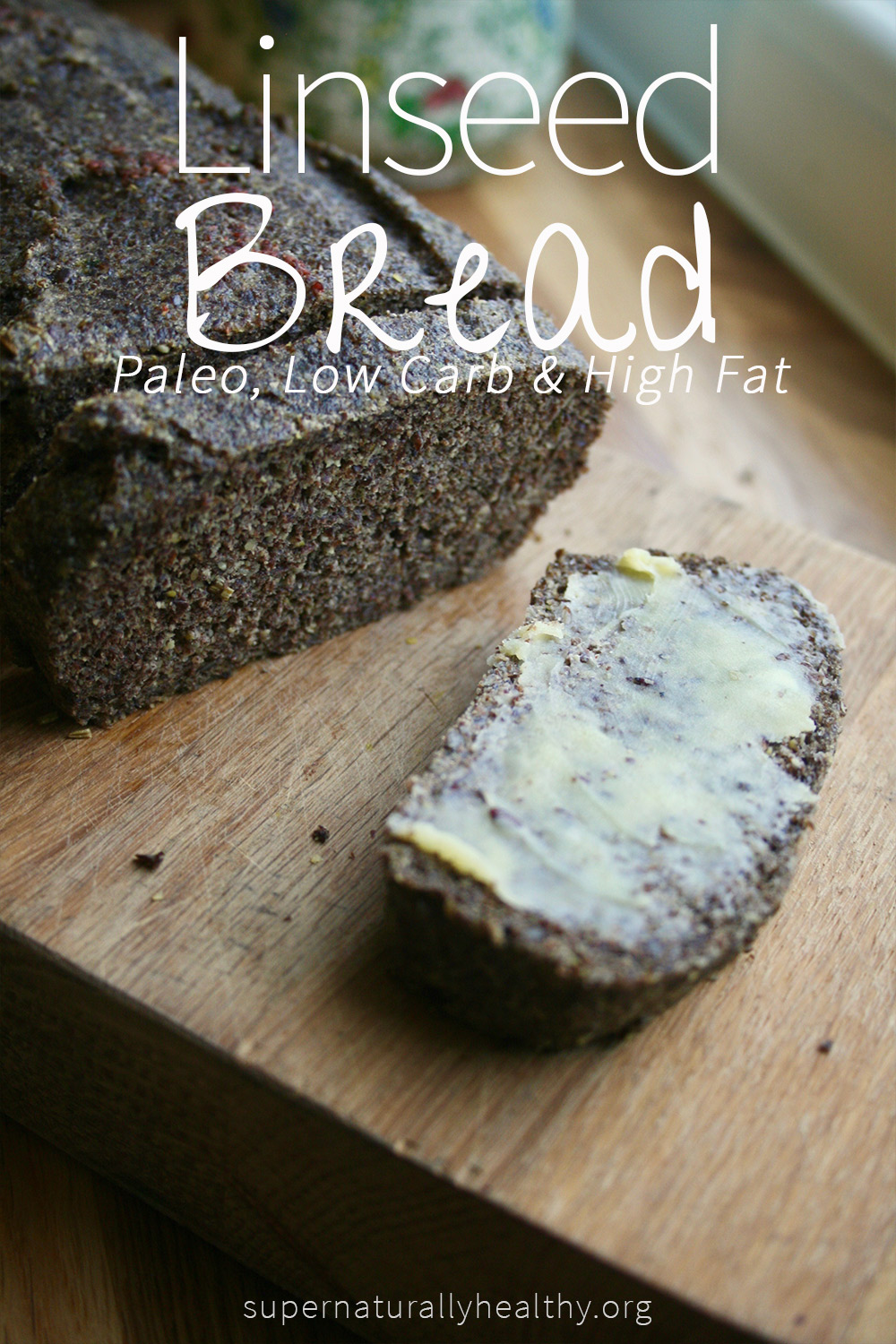 I tend to batch make 2-3 loafs of this once a month, slice it and freeze the slices so I can pop a slice in the toaster or grill whenever I need it.
And, as with all my recipes, a slice of this will go a LONG way in terms of your health. Heres why
Linseed – these are a fabulous source of omega 3 fatty acid, fibre, vitamin B1 and can even support hormonal support in when.
Ghee – provide all the good fats and nutrients that come from dairy without any of the problematic lactose – winner
Eggs – means this ain't just a fat slice but a protein packed one too.
Plus zero bloating after eating and one slice of this will keep you full for ages 😉 I ditched gluten about 6 years ago and have never looked back and I find so many of my one to one clients find it a helpful part of their own healing journey too. And if you need some help to heal, help to get your body back on track then make sure you grab you free meal plan above to help you become one fat burning female….who still eats cake!!
Linseed Bread - Gluten & Grain Free
2017-08-01 14:20:45
Ingredients
250g linseeds - ground
3/4 tsp salt
tsp bicarbonate of soda
tsp mixed herbs - optional
100ml ghee - melted
100ml water
5 eggs whites
20g coconut flour
2-3 tbsp of sunflower/pumpkin seeds - optional
Instructions
Instructions
1. Preheat the oven to 180 degrees and prepare a non-stick loaf tin (30cm or 2lb loaf tin).
2. Mix all the dry ingredients together in a large bowl.
3. Whisk the eggs whites, ghee and water until combined.
4. Pour the wet mixture into the bowl with the dry ingredients in and stir until thoroughly combined.
5. A sticky thick 'dough' should have formed – so shape it into the greased loaf tin.
6. Bake in the oven for 30-40 minutes depending on your oven, remove when the springs back.
7. Remove and allow to cool before slicing and I prefer it toasted!
Notes
Golden or brown linseeds can be used for this.
Feel free to add more flavours or herbs – think of this as the base for diferent flavours.
Once cooked I slice it up into about 15-17 thin slices and freeze for instant avocado on (linseed) toast.
Not sure what to do with eggs yolks? Make you own may here or paleo custard!
Kezia Hall | Holistic Nutritionist & Health Coach - Healthy Living, Grain Free Recipes https://keziahall.com/wp/
Get your FREE Natural Sweetener Recipe eGuide HERE!
---