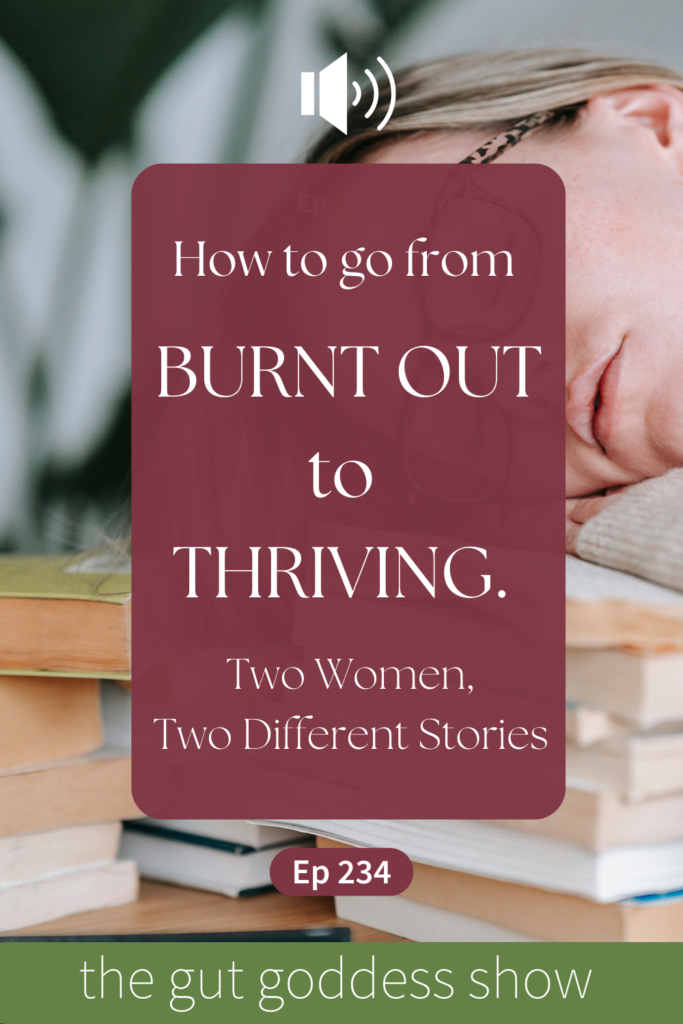 I want to share some stories with you about two women, two different stories, two different continents and how this year they've gone from burnt out to thriving and feeling good.
I share these stories with you, because as we enter New Year, you might be listening to this in a slight like sugar, alcohol coma (which is fine by the way) but you might be thinking about the year ahead and thinking…
Oh, can I, do I get to feel better?
When do I get to feel better?
When will things change?
Maybe you wanted that for the current year, and it didn't happen.
So, I want to share these stories with you because there is hope, there is a possibility if you are willing to do something different.
If you're willing to bet on yourself and invest in yourself and go for it, change is possible. You CAN go from burnt out to thriving.
You can create this totally new default relationship with food that is healthy and easy.
You can have energy.
You can have your brain turned back on and your body turned back on.
You can lose weight and you can enjoy your food.
You can do all the things that you want to do.
Want to see BIG results in your energy, belly, skin and hormones?

Then chances are you need some personalised support (hint – that is what I do!). Click here to find out more and to book your call with me.
Resources Mentioned
Find out more about working with me here – and book your call.
Find out about the BIGGEST mistake people make in supporting their digestion here
Looking for free-from recipes? Then check out all my yummy recipe here
Head to kezihall.com/blog to stream from there or subscribe to the Gut Goddess Show on iTunes and then it will delivered to your device every single week.