Thats why you need …
Beat the Bloat & Double Your Energy… in just 28 days!

Cos does this sounds familiar?
You look in the mirror each day and wished your big bloated belly would go away?

You've tried so many things but can't seem to make any healthy habits last?

You feel like your sweet tooth is out of control but you're scared that you just can't ditch the sugar–it would be too hard!?
You wake up tired and could do with a nap at 4pm?
You have no idea what to do – all the information out there leaves you confused and totally overwhelmed?
You feel like your eating is a bit out of control despite trying really hard!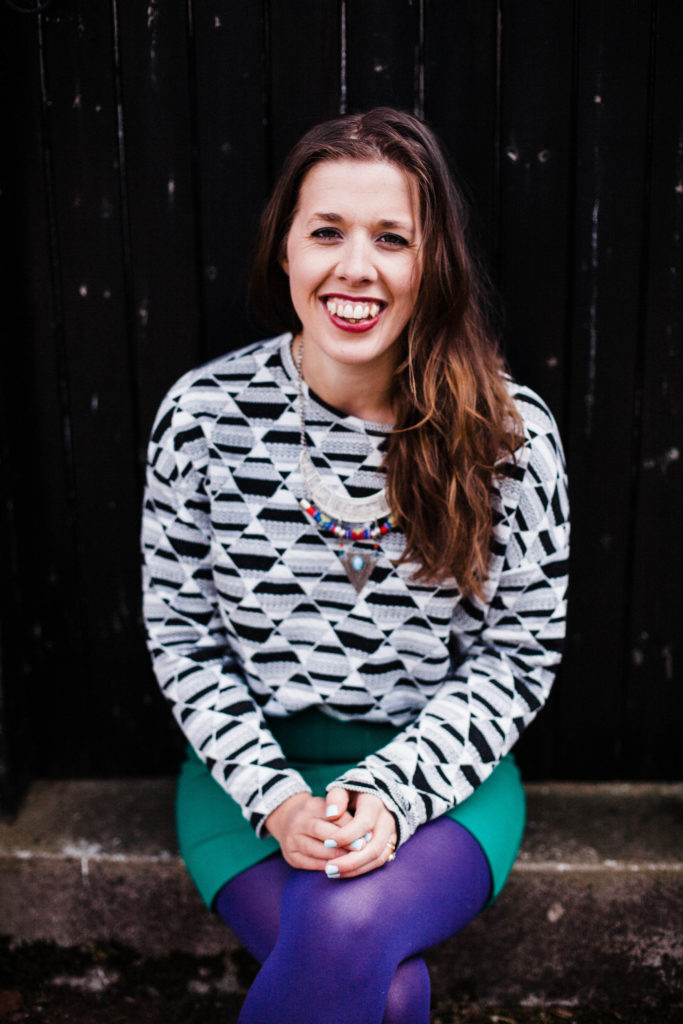 I'm a Holistic Nutritionist who works with women who are fed up of feeling bloated and tired. They're not happy with their weight and are tired of constant digestive issues and know they eat too much sugar. I create nutritional and lifestyle plans that help them fix their digestion, ditch the sugar cravings so that they can feel good in their clothes, and get back to living their lives.
After going through the Flourish Academy you'll:
feel confident and have a clear plan of action to help your digestion and energy in just 28 days.

know exactly what to eat in order to feel good and beat the bloat.
have lost any excess weight and have a flatter belly without feeling hungry or deprived.

wake up energised and excited for the day (and NO afternoon slumps!)

say goodbye to those sugar cravings and binges.


I know you might think I am crazy-ass but it is 100% possible for you.
With my 4-week Flourish Academy, I can show you how to beat the bloat and get your energy (and belly) back in just 28 days!
How does it work?
The Flourish Academy is self study online program that will give you the results and accountability you need!

Here is how it works:
1. Once you've signed up you will be sent the Flourish ebook and recipes ebook so that you can get started straight away.
2. Then when you're ready you complete the Flourish Holsitiic assessment so I can keep tabs on your progress. You then ACTIVATE the 4 week Academy at a time that suits you so that this can fit perfectly into your life and schedule.
4. You then get emails x2-3 times a week with the meal plans, recipes and access to the member's area resources (like eating out guides, meditations and more) so that you SAVE TIME and completely avoid overwhelm.
5. And each week you will be asked to check in with me via email so that I am cheering you on and provide the accountability you need to to see result fast.
6. Then after 28 days you'll be feeling so energised and amazed at your flatter happier belly! You'll have all the resources, meal plan and recipes you need to just keep on going…plus I will send a few BONUSES your way too 😉
Proof of the Flourish Pudding…
Ready to get started?
Start today for just £197

What's included?
Once you have signed up for the academy you will be sent an order email with everything you need to get started. You then simply activate the course when you're ready and then each week I send you everything you need to keep you focused and flourishing!
What this looks like:
x4 weeks worth of meal plans – arriving in your inbox
Over 40+ recipes galore – no more dull meal or crappy snacks
The Flourish eBook – a deep dive into the Belly Love Methodology

Recipe eBook – full of recipes so you never get bored

Weekly Audio training modules – to listen to on the go
Weekly email support from me – no need to go it alone!
x2 Accountability check-ins – at the start & at the end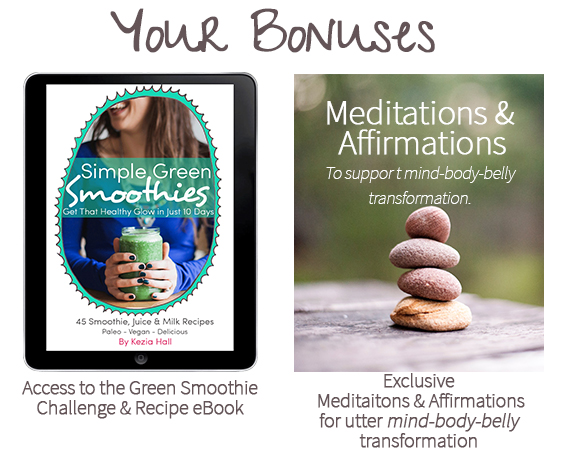 Just think where you could be in 28 days?!
Sure you could be in the same place, feeling the same way you have felt for ages, knowing you're not nourishing and caring for your body in the way you want to…
Or you could have begun to Flourish!
Testimonials (from women just like you!)



Start today for just £197

What you might be eating…
The Academy provides you with delicious gluten and refined sugar-free recipe, along with dairy-free and vegetarian options throughout, that look a little something like…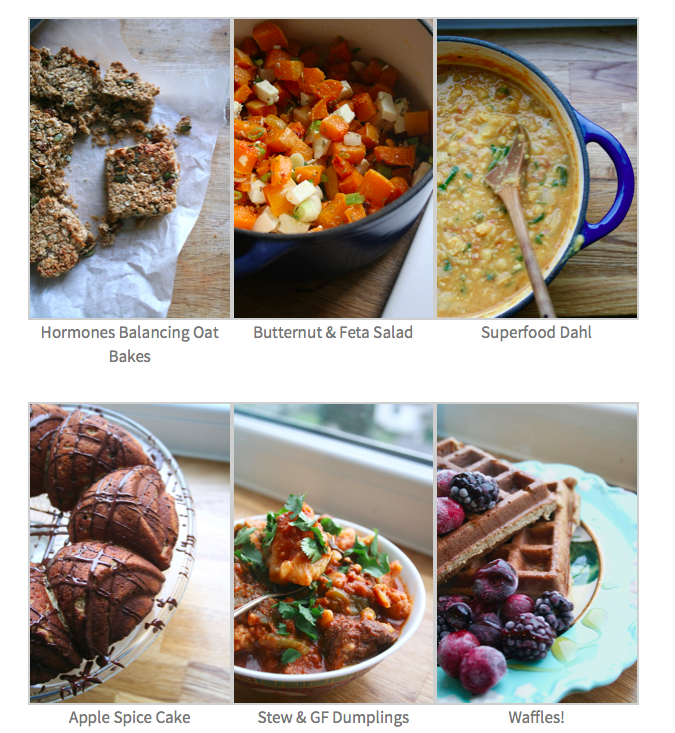 FAQ'S
>> Is it family/spouse friendly?
Yes, people often comment about how healthier their other halves are, just by them cooking family-friendly meals. Clients have sent me pictures of kids eating smoothies or enjoying homemade chicken nuggets and fish fingers – so this does not mean you need to make two meals at dinner time – life is far too short for that sort of faffing…
>> I lack motivation and give up easily, so I always fail at losing weight…
Then its time to stop going it alone and get some real support and real community to help you.
And to stop focusing on weight loss alone. Yep, you heard me.
Instead, focus on creating a healthy life. Focus on eating real food, on loving yourself and giving yourself permission to be YOU!
And all the support, love, and resources in this will help you do just that.
>> Can I be vegan or vegetarian?
This is not suitable for vegans alas. But PERFECT for vegetarians – all the meal plans cater for you accordingly.
>> Will I get any one on one time with Kezia?
No, working with Kezia one on one requires a much larger financial investment (£600+,) but this is program is created and proven to help you see the results at a much lower financial cost.
You will get access to training workshops, audio training and weekly emails from her so you are never left alone in the process.
>> Will there be a refund option?
Simply put no. I will consider emergency circumstance or situations but I want women who are ready for change and want to go all in.
Start today for just £197

Start today for just £197