Want a Summer Retreat? (ONLY 1 spots left!)
Want to know exactly what is going on in your body, what your symptoms mean & what to do about them?
If you know you want to see some fast results in your belly, hormones, energy, mood, and skin WITHOUT the overwhelm and doing a million things
Join me for a Summer Retreat!
These Summer Retreats are your chance to kick start your health by my (professional & trained) eyeballs on your health, symptoms, eating, lifestyle, movement, and mindset so that you get to the root cause of what is going on.
If you want to know EXACTLY what is happening in your body, get a plan of action designed specifically for your symptoms, goals, lifestyle, preferences, and capacity
Join me for a Summer Retreat!
If you are struggling to feel good, struggling to see results in your energy or digestion DESPITE eating a pretty decent diet and living a healthy-ish lifestyle then it's time for some personalised input on your health, symptoms and body!
Following 'healthy guidelines' will only take you so far – you need to know what your unique root causes are.
You need to know exactly what is going on in your own body because when you do – you make progress in less time and with so much more EASE!
So if you know you are missing this piece – if you don't know what your root causes are, if you are not sure what problem you are solving or what your symptom really mean or what to do about them then…
Join me for a Summer Retreat!
This is your chance to get to work with me 1:1 for a FRACTION of the price of my normal 4-month program and still get personalised support to help you understand what's really going on in your body and exactly what you need to do to create more energy, balanced hormones, improved digestion, glowy skin and a body that you enjoy being in!

These Summer Retreats are your chance kick start your health by my (professional & trained) eyeballs on your health, symptoms, eating, lifestyle, movement, and mindset so that you get to the root cause of what is going on.
And when you know exactly what is going on in your body and what your symptoms mean you no longer have to throw spaghetti at a wall hoping it helps.
Once you gather the right data on your body and health, then you can follow a bespoke plan of action that you are CONFIDENT will give you results because it is designed for YOU. Your life, symptoms, body, lifestyle and stage of life.
Cos here's what I have learned after working with hundreds of people:  if you are not feeling better,  then you need more information. Or said another way – if you aren't seeing results and a change in your symptoms and body  – you haven't addressed your root cause.
And that is what these Summer (Kickstart) Retreats will help you with.
No more guessing, googling, or trying stuff that won't work and is a waste of time.
The Summer Retreat is an online 1/2 day one private experience with me along with a month of follow-up support, and accountability to kickstart you onto the path of more energy, less overwhelm and real results in your belly, hormones, skin and mood.

Cos does this sound anything like you?
You wake up feeling tired even though you slept well. You struggle to know what to eat for breakfast that will make you feel good and getting dressed…well, that's not easy.
You crave sugar all the time, use coffee or tea as a crutch to make it through the day (or you take a nap). You don't know what to eat for lunch and dinner time is stressful! What do you cook and eat to help you feel good (never mind what will everyone else enjoy)?
You've tried different ways of eating before but you can't seem to stick to anything long enough to see any changes or results. It's so frustrating! And your periods (or lack of)…well, that's a whole other story of pain, moodiness, and fatigue.
You have a drawer full of supplements, seeds, and a shelf of recipes or diet books and plans but nothing seems to help or last.
It just feels like you're clutching at straws and getting nowhere – it's so frustrating.
You feel sluggish at work and like you're just wishing the hours away. You feel your family and significant relationship aren't getting your best – you're just too tired and fed up to have fun.
You're just sick of feeling like you're in survival mode – that you're not living your life each day as you want   – and it is making you miserable.
If that resonates with you – the sounds like you need a Summer Retreat!
⭐️Imagine if you woke up feeling refreshed and ready for the day. With your energy lasting throughout the day allows you to get on all the things that are important to you.
⭐️Your clothes fit comfortably, your belly was flatter and it felt like when you ate food you actually digested it with no issues or drama. People start telling you how good and well you look – asking 'what's changed'.
⭐️You no longer need a sugar fix after every meal or coffee to wake you up! Your hormones are more balanced and your periods are regular and pain-free.
⭐️You're confident about what you eat as you KNOW it is doing your unique body good.
⭐️And it's not just you – family, friends, and colleagues all notice your new energy, your new body confidence, and your healthy glow.
⭐️You have more energy when you're home to play with your pets or kids, to be a good friend, to do on dates with your partner, to actually have a hobby!
⭐️You feel like you are beginning to live your life, not surviving each day but enjoying each day because you feel your body is working for and with you after all these years!
 Does this sound familiar?
You're fed up with feeling tired and bloated every single day but have no idea what will help.
You are overwhelmed by all the information and have tried to 'go it alone' but made very little progress.
You are sick of your ongoing digestive or hormone issues – they make you anxious and you feel limited.
Weight has crept on and doesn't seem to shift no matter how hard you try. (Or maybe you're underweight and you know its not healthy but you're scared of eating!)
You end the day feeling like you're bursting out of your clothes because you're so bloated.
As a holistic health professional who has worked with thousands of women to finally feel good – I can help!
I am a Holistic Nutritionist (and Mum-of-three/wife/feminist/coffee & cake-lover) who works with women who are fed up with feeling bloated and tired.
They're not happy with their weight and are tired of constant digestive issues and knowing what to eat. Through my online nutrition practice, I create a nutritional and lifestyle plan that helps them fix their digestion so that they can feel good in their clothes, and get back to living their lives.
(And as well as being incredibly enthusiastic about health, I am also PROPERLY trained with a post-graduate degree in nutritional science and practice plus much more.)
As a result of the Summer Retreat you could:
see a BIG increase in your energy and wake up feeling refreshed and excited about the day!
finally, have a clear plan for overcoming your health challenges and know exactly what to focus on
see a shift in your main symptoms within the 3-4 week time frame.
stop wasting time googling, worrying, or wasting time solving the wrong problem.
notice happier hormones and periods, normal bowel movements, fewer sugar cravings and looser clothes (if you have weight to lose).
see a boost in your mood and improve sleep – so that you are able to handle the stresses of life with much more ease and calm.
deal with toilet dramas – not more rushing to the loo or spending hours on it!
say goodbye to old dieting habits and deprivation and learn what foods to eat LOTS of that will help you to feel good every day.
Ready to feel good and finally feel healthy and well?
Then I have limited spots available for my Private Summer Retreat!
If you KNOW you want to work with me, get some support, accountability and a personalised plan of action -so that you see results with more speed and ease – then this is for you!
Introducing the Summer Retreat

(ONLY 5 2 SPOTs AVAILABLE)
What it looks like to work with me:
This is your fast track to success. A way to get personalized, strategic, bespoke support that means you will see results in your belly, hormones, energy, and skin with more speed & ease.
No more guessing, hoping, trying. Just solid support, a clear plan of action that you know, when implemented, will give you results.
How it works?
You show up for our 1/2 day online session, I provide the snacks (literally – in the post), we spend several hours creating your personalized plan of action (I will have prepared and researched for hours beforehand!) and then in the weeks that follow I will support you via voxer to ensure that you get the accountability and support you need to implement your bespoke program.
What is included in SUMMER RETREAT?
BONUS – the £190-250 DISCOUNT for the first 4 sign-ups!
BONUS – 3 months' worth of meal plan, shopping list, and recipes
BONUS – Snacks in the post for our session
4 weeks of email support following the 

Retreat

 so that you get the accountability and support you need to see the results you want.
Recording of the session itself for your reference
A 1/2 day online experience with Kezia – a 3-hour experience with added breaks to create your personalised plan, discover your root causes, problem-solve and set you up for success so that you know exactly what to do over the next 4-8 weeks to feel better.
Discounted access to private lab test – if desired. (Test cost range from £30-300)
Analysis of any recent test result – whether private or done with a GP/PCP
A full bespoke Holistic Health Program sent to you within 3 working days after the 

Retreat

 with ALL the information we discuss – action points, supplements, links, tests etc
All Summer Retreats need to be held before the 22nd August. Discounts and BONUSES are first come first serve.
I know firsthand how scary and lonely when you're struggling with your health.
That you can feel like a crazy person and you wonder if you will ever feel well again.
It's overwhelming, frustrating, and confusing – but that's where I can help.
You CAN create lasting health –  so that you can love the people around you well, do all those things you've been putting off, and wake up every day feeling good – from the inside out…
But you probably need some support! An expert, a cheerleader, an accountability partner, and someone to do all the hard work for you – right?
And what if that personalised support started from just £165???
👇👇👇👇👇👇👇👇👇👇👇👇
Investment:
Total Program: Just £850 or for the first 5 sign-ups you can get it for
 x4 payments of £165
OR
pay in full £600
Sign up now and then over the next 14 days, we can have a chat and check it's the right fit. If it's not then you can use my 14 days money-back guarantee and get a full refund if you change your mind!

No risk – just you feeling GOOD.
Getting started
Pick your payment option above
I will then email you within 2 working days with more info and offer a free call to go through any questions
You can decide if you want to continue and book your Summer Retreat and personalised summer program with me OR ask for a refund if we don't think it's right for you.
You will find out everything you need on the call and then you can decide if you want to get started!
What my clients say:
"Before working with Kezia there I was struggling with bloating, slow digestion, frequent pain and tummy uncomfortableness.  Since the working with Kezia, I've had no bloating, more regular bowel movements (I used to be constipated a lot), better energy and my body's ability to more quickly heal itself if slightly irritated.
The cost was definitely worth it and I am glad I finally bit the bullet and made the changes I needed to make. Having informed help has been so empowering in knowing how to make good choices for my health.
And I would definitely recommend it – Kezia is knowledgable, personable, quick to respond to questions, understanding of different situations and gives permission to make choices of freedom surrounding food rather than just prescribing what you should do."
Nicola Welburn – HR Business Partner.

I was pretty low when I started working with Kezia. Had been on anti-depressants/anti-anxiety medication and was not sleeping more than 2 hours a night. I had appalling digestive problems and struggled to digest food. It was passing straight through me! Felt tired a lot and had low moods as well.
Now I am sleeping for significantly longer periods! My digestion has made dramatic improvements and for the first time in my adult life I have gained some weight which was really necessary for me.  I feel much more nourished from my food.  My mood has improved dramatically. I don't feel so exhausted, negative or anxious. I feel lighter, more joyful and more positive about life!
And while I wondered about the cost side of the implications, it has been one of the best financial investments I have ever made in myself.
Kezia works very holistically. It is not just about diet, but how diet and digestion are intimately connected with mental health, immunity, energy levels and so on.  We have looked at all aspects of my well being and I do not know of anyone else who would have tackled things so thoroughly.
Jane Wilkinson, sustainability officer
"I had been diagnosed with elevated thyroid antibodies and struggled with tiredness, low energy, bloating and numerous bouts or swelling in the mouth in the form of ulcers for example around my wisdom teeth. 
Now after the program Kezia created for me, my thyroid function returned to normal after 8 weeks of following the plan (according to blood test results)! 
Kezia is knowledgable, understanding, patient and respectful at all times. Everyone needs a Kezia in their lives! "
Rhian – Mum/Professional/Diagnosed with underactive thryoid
Sign up now and then over the next 14 days, we can have a chat and check it's the right fit. If it's not then you can use my 14 days money-back guarantee and get a full refund if you change your mind!

No risk – just you feeling GOOD.
 Now is the time to invest in your health, your body and your dreams 
" Before working with Kezia my daughter's thyroid and period problems were holding her back. She experienced tiredness, painful and heavy periods
Now, she has better energy and have seen a change in her periods, in that they don't last so long and are lighter!
I would absolutely recommend this – Kezia was so easy to work with and it worked great online."
Anon
"Since working with Kezia I feel 'different'.
I have increased energy, although this still varies at times but I now feel my energy levels are up and down for normal reasons i.e. busy life/hectic job. My bowels are way more regular, have less bloating and a positive attitude towards food and my recovery.
And I had my first period this month – wahoooo!!!! 
I've gained weightand I feel way better (I'd go as far as to say more sexy for it!), have stronger/thicker hair and clearer/brighter skin. People tell me I'm more glowing now!

Harriet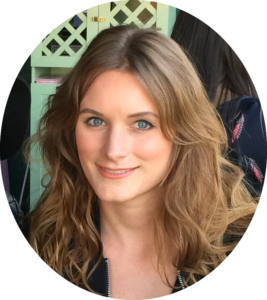 "I was mainly feeling tired, low in energy and wanted to learn how to detox from the pill, settle my hormones and reduce my chances of getting more (ovarian)cysts.
Now, I have much more energy, I don't have drops in my blood sugar anymore and therefore don't need to snack in between meals…. I am making a more conscious effort to think about what I'm eating, making healthier choices and trying to get a decent amount of sleep each night as it makes a huge difference.
Holly Watson – Personal Assistant & Designer
"l was suffering from nausea and indigestion which at it's worst stopped me eating much for almost a week, and I seemed to be permanently bloated. I also had bad skin, PCOS and hormones all over the place …..
…Without Kezia I would still be stuck with miserable digestion, missing out on eating so many wonderful foods and potentially making things worse by trying to figure it out myself."

Kirsten Moore – Previous Client
" Since starting with Kezia, I've noticed major improvements in my skin, hair and nails. So have other people, so this is a delight. I notice that I am sleeping better and that I have more energy for all the active things I enjoy doing.
One major breakthrough is that I am listening to my body more. I'm no longer comfort eating, and if I feel snackie, I'm able to take a few moments and identify if I'm bored, stressed, lonely or actually hungry. If I'm hungry then I'll have a small snack, and if not then I won't!
Initially, I thought it was extravagance finance wise, that buying extra healthy ingredients was already increasing our food bills each week, let alone paying someone to 'tell me what to eat'. However, it has made such a difference to the whole family that we are in agreement that it was worth every penny.
 I liked the whole person approach she took, and it made me laugh that we could easily discuss poo in one sentence and then work stress or activities in the next. Kezia was a comfortable and easy person to discuss personal issues with.
The one to one service has transformed our whole approach to food. "
Nicola Finch – Mum – Teacher
"I had ME for 8 years which consisted of fatigue and consistent body pain. By the time I discovered Kezia I was living a semi-normal life but always felt tired, was bloated, had pain all over my body and I couldn't shift my Mummy Tummy. I needed help!
My own journey was to eventually go completely grain free and sugar-free. Within 3 months I'd taken up exercise again because I felt like I had the capacity to and by 6 months I was 80% pain and fatigue-free. I'd never felt better! 
Kezia has helped me put foundations into my life that will always remain in my journey to health. We really are what we eat! Diet fads will come and go but Kezia is the real deal – genuine wisdom, lasting help and support and fun friendship to boot! Thank you Super Naturally Healthy! " Jules Loveland – Essex – Mum and Comm Manager
Sign up now and then over the next 14 days, we can have a chat and check it's the right fit. If it's not then you can use my 14 days money-back guarantee and get a full refund if you change your mind!

No risk – just you feeling GOOD.