The Well Woman Accelerator
Your personalised 4-month program to (finally!) create a flatter belly, pain-free periods & regular healthy bowels through nutritional science, lab data, coaching & lifestyle support.
I am so glad you are here… and also so sad that you are struggling with your body.
I know what it's like to feel trapped and stuck with your body and its symptoms.
When you're told repeatedly 'everything is fine'… but you know it's clearly not.
For years, my body made me feel limited and ashamed – with its long list of embarrassing symptoms and pain.
I wanted to love and respect my body but I had no idea where to start!
If this is where you're at, please know it doesn't have to be this way!
Even though it feels hard right now I know there is SO MUCH we can do.
You are here because you're ready to heal your body, help your hormones, ditch the bloat for good, and feel fabulous inside your own skin.
After years of turmoil, I've worked to make my body feel good – it's my home, my temple, my ally.
And all of this is possible for you.

Does this sound anything like you?
You wake up feeling tired even though you slept well.
You struggle to know what to eat for breakfast so you feel good.
Getting dressed in the morning…well, that's not easy.
You want to find clothes that will look good but also adapt (and disguise) your ever-expanding bloated belly.
And you feel stuck on a hormonal rollercoaster with no hope of getting off…
You crave sugar and caffeine all the time
You aren't sure what foods to eat – wheatgrass? Vegan? Supplements? Gluten free? All the terms and 'diet's out there feel totally out of reach or far too hard!
It just feels like you're clutching at straws and getting nowhere – it's so frustrating.

But imagine if your belly was flatter and it felt like when you ate food you actually digested it with no issues or drama.
People start telling you how good and well you look – asking 'whats changed?'
And you woke up feeling refreshed and ready for the day? With your energy lasting throughout the day.
Imagine if your clothes fit comfortably all day long and you felt confident to shop for new jeans or summer dresses (or fit into old ones) because you felt so good in your skin.
Your hormones are more balanced and your periods are regular and pain-free.
Plus you're not afraid of eating out or treating yourself to your favourite food because you know your body can handle it.
In fact, your relationship with food feels really good – balanced and normal…delightful even.
You have more energy when you're home to play with your pets or kids, to be a friend, to go on dates, to actually have a hobby! You finally make time for yoga or wild swimming because you have the energy for it!
Even waking up in the morning feels easier so your days start with more ease and calm.
You finally feel like you are living your life, not surviving but enjoying each day because you feel your body is working for and with you after all these years!
"Since working with Kezia I feel 'different'. I have increased energy…my bowels are way more regular, have less bloating and a positive attitude towards food and my recovery.
And I had my first period this month – wahoooo!!!!I feel way better (I'd go as far as to say more sexy for it!), have stronger/thicker hair and clearer/brighter skin. People tell me I'm more glowing now!"
Harriet – Professional & (now) Mother
"The biggest changes are definitely less bloating and overall fewer stomach problems! But also my joint pain has disappeared and I have got more energy.
My immune system has never been better, and my periods are rarely painful and I don't have any heavy bleeding anymore.
Malene Mauritzen – Denmark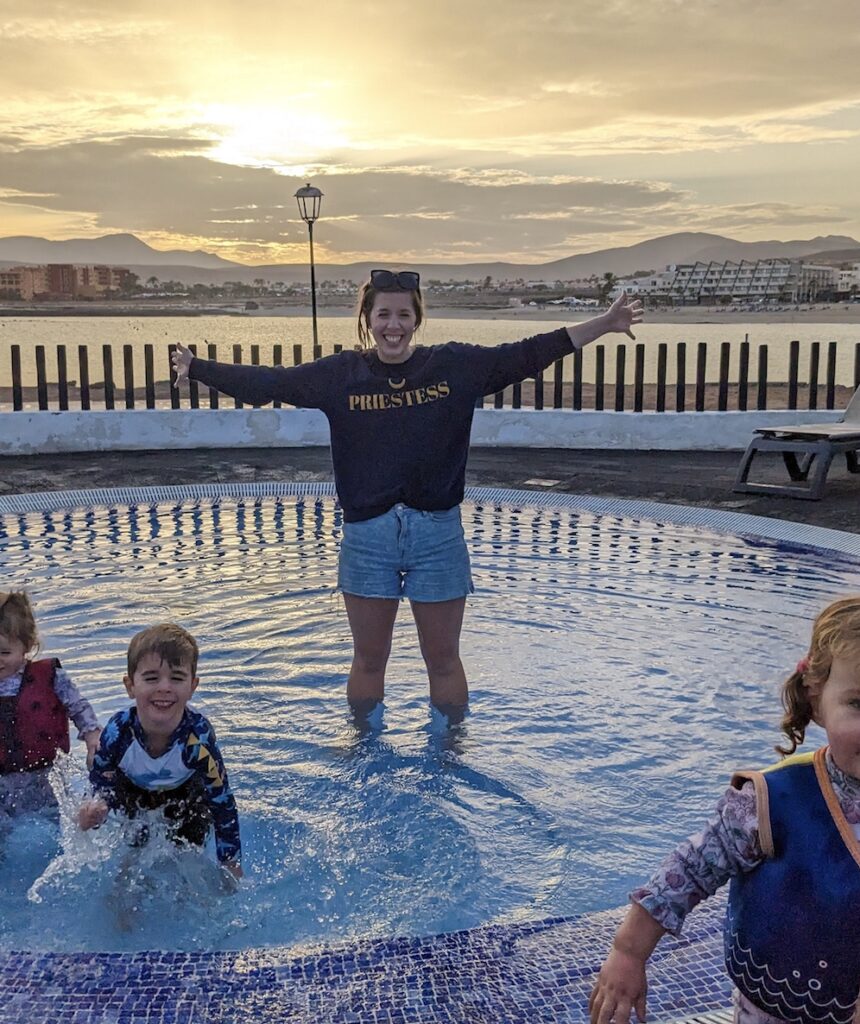 Hi, I'm Kezia
Think of me as your health fairy godmother! I'm a Holistic Nutritionist & Coach for Women.
My mission is to help women who are fed up with feeling bloated, tired and sick of riding the hormonal rollercoaster. I work with women who are unhappy with their body and tired of constant digestive or hormonal issues.
I am here to help you undo the years of health discrimination and 'fobbing off' you may have received. And through my online nutrition practice, I utilize scientific and holistic practices to create personalised food, supplement and lifestyle plans that help women fix their digestion, balance their hormones & double their energy.
I want you to feel good in your clothes, and get back to living your beautiful life.
I am a Mum of twin girls & a toddler. I love coffee, cake & dark chocolate and I'm here to tell you that being healthy doesn't have to be restrictive – it can be joyful, fun and EASY. You just need to know where to start.
Ready for a bit of TMI?
I literally used to be sad, sick and stuck on the loo.
My IBS was so bad that I had loose stool and diarrhea x4-6 times a day and sometimes led to bowel incontinence. Ekkk – nothing lovely or sexy about that right?
I was so embarrassed and stuck. I used to carry extra pants around with me just in case and planned every outing and tripled checked there would be public loos or at least a forest I could go squat in. I also struggled with anxiety, depression, thrush, joint pain, fatigue and awful periods.
Everything changed when I figured out my root causes, learned what the problem actually was, and targeted those problems with specific food, supplements, and lifestyle changes. This is the step most people skip out – opting to head straight to a diet or changing food groups.
Now I have healthy bowels, regular pain-free periods, steady energy, more resilient mental health, zero bloating, no more IBS, and I feel SO GRATEFUL that I am not continually spiraling down the path of poor health.
I feel better now at 35 than I did at 20 and that's after having 3 kids in three years. I love having a period (I missed it when I was pregnant!), love my boring poo, am training for my first triathlon and I finally enjoy being in my body and eating nutritious and delicious foods.
So know wherever you are at, however impossible it feels, I know first hand, things can change.
Once we've chatted on the phone and you've decided that you're ready to see some big results – we get started straight away.
Step 1 – The first thing we do is gather data – we run lab tests, you complete a holistic health questionnaire and we have our first session where I ask lots of questions. This is all so we can begin to figure out your unique why and your root causes.
Step 2 – I research and design your program – so you don't have too think about it at ALL.  We meet every 2 weeks, steadily implementing your personalised program one step at a time so that you feel like you're making progress without feeling pressure or stress.
Step 3 – We track your symptom and progress, and you watch as your life actually gets EASIER because you feel so supported, are no longer googling everything, have a place to ask all your questions and feel confident that what you are doing WILL WORK.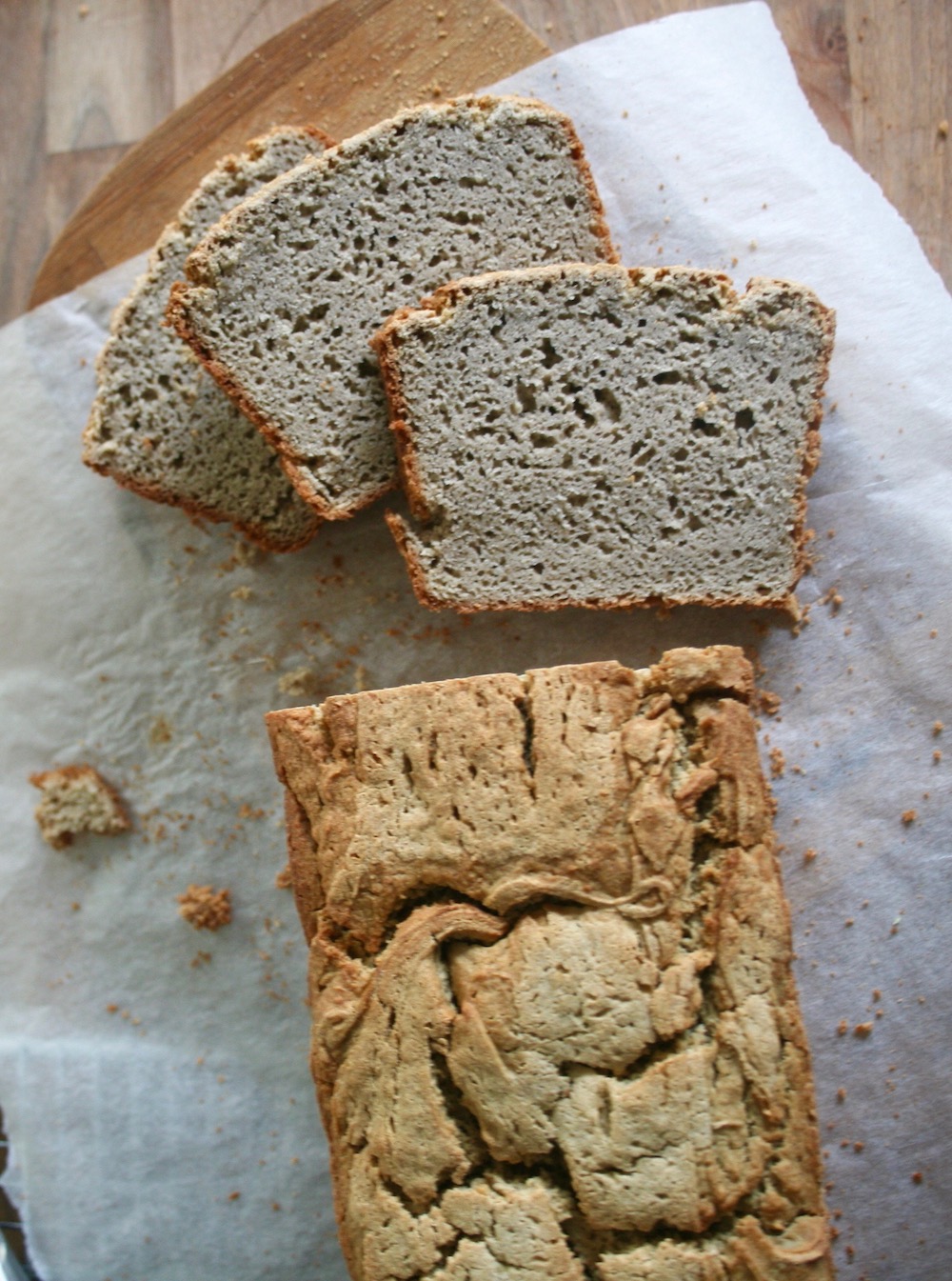 16 weeks of one-to-one support through your private session and Voxer chat in between to keep you motivated and so that you feel supported as you create change.
A gut microbiome lab test or £300 credit toward private lab tests so that we can get accurate data about your unique body (which equals quicker results!)
Weekly support, accountability, encouragement, and help so that you don't feel overwhelmed or end up self-sabotaging the whole process.
Regular private consultations with Kezia – on average we meet online every 2 weeks so that you make consistent progress and feel motivated.
Access to my library of resources so that you can access as many recipes, meal plans, ebooks as you need to save time.
10% discount to any supplements recommended and 20% discount off most private lab tests.
Hours of personalized research about your unique body. I check through your entire health history, liaise with the labs about your test results, do research on your unique body so that you get exactly the right program you need to see the results you've been longing for.
Analysis of any existing lab data and blood test results – ideally we gather as much data as we can and I organised it and assess any patterns so that we can a big picture view of whats been happening over the years.
Plus some more sneaky treats in your post box along the way!
IMPORTANT UPDATES:
1. Sign up in November & you get to attend the SHIFT Retreat in March 2024 for FREE (saving  £1500+)
2. The investment is increasing in 2024 – this is your LAST CHANCE to lock in this current lower pricing.
Total Program: £3800
Payment plan options: you pay 25% upfront of £950 and then can split the rest in payment plans as a one-off fee and then can choose the length
10 month plan – £300 per month & one-off payment of £950
6 month plan – £500 per month & one-off payment of £950
Other payment plans are available on request.
IMPORTANT – The investment for this program is increasing soon. I currently have 2 spaces for new clients and once these are full the investment will increase by about 25%.
So if you have been on the fence then now is a great time to get started as you will save a significant chunk of money if you take action now.
Getting Started:
1. Click here to book your call with me.
2. Before our call, I will ask you a few questions to make sure we waste no time on the call itself.
3. You will find out everything you need on the call and then you can decide if you want to get started!
Sign up in November to:

1. Attend the luxury yoga, meditation and detox Retreat for FREE (worth  £1500)

2. Lock in current pricing – even if you don't want to start till early 2024.
I am a vegetarian/fussy eater/on keto etc
That's fine – I work with vegetarians all the time and while it means protein sources are limited and less varied there is still lots we can do.
As for other ways of eating the goal of this program is not to adhere to any set dietary label its to get you feeling good, so we may need to change the way you're eating because the way you have been eating isn't working for your body.
Please note if you are a strict vegan and have no desire or openness to change the way you eat then I am not the person for you – from my experience, abundant protein is key to my clients fast progress which is limited in a vegan diet. I have had clients who mainly eat vegan but happy to add in eggs, or fish and this makes the world of difference.
Will it work?
Great question! I am confident that when you apply a personalised, evidence-based approach, along with coaching support and accountability your success is inevitable. Most of my clients see big shifts in their top 2 symptoms within 8 weeks.
However this is YOUR transformation and your journey so I cannot guarantee results. Also depending on the extent of your health issues and how long you have suffered with your symptoms, your willingness to support your nervous system and shift your mindset and lifestyle – all impact the speed at which you progress.
I hate smoothies/bone-broth/vegetables/taking supplements etc
No problem – that is why a personalized program is so powerful! We craft it around your preferences and stage of life. You don't ever have to drink smoothies to make progress! We create something that feels achievable and realistic for your unique life, tastes and schedule.
Background:
Nicola ate a pretty healthy diet and was very active but struggled with a lot of bloating, pain and bowel issues. She knew she wanted to try and have a baby so wanted to optimise her gut and hormones as she was 40 but she had a very busy stressful job:
"Before working with Kezia there I was struggling with bloating, slow digestion, frequent pain and tummy uncomfortableness.
Now I've had no bloating, more regular bowel movements (I used to be constipated a lot), better energy and my body's ability to more quickly heal itself if slightly irritated.
Having informed help has been so empowering in knowing how to make good choices for my health."
Nicola Welburn – HR Business Partner & (now) Mother

"I was constantly bloated, had regular/constant diarrhea, low energy, thyroid issues and just generally felt exhausted most of the time.
Now I have noticed so many amazing changes that I never thought were possible, having struggled with IBS from an early age. I hardly ever have diarrhea now and I am much more aware of what agrees and doesn't agree with my gut. The bloating has drastically decreased and along with losing weight, I have gone down a clothes size.
My blood results show that my thyroid levels have improved, as well as my iron levels which were always historically low. I feel so much better and have a lot more energy (I used to not be able to get through a day without a nap!)
One of the biggest shifts I have seen is my mindset, particularly my attitude toward my body…the shift in my mindset gives me confidence that this will be a long-term change of lifestyle and not some short-term fad."
Anon – Full-time Accountant & Mother of 2

"I was pretty low when I started working with Kezia. Had been on anti-depressants/anti-anxiety medication and was not sleeping more than 2 hours a night. I had appalling digestive problems and struggled to digest food. It was passing straight through me! Felt tired a lot and had low moods as well.
Now I am sleeping for significantly longer periods!
My digestion has made dramatic improvements and for the first time in my adult life I have gained some weight which was really necessary for me. I feel much more nourished from my food. My mood has improved dramatically. I don't feel so exhausted, negative or anxious. I feel lighter, more joyful and more positive about life!
And while I wondered about the cost side of the implications, it has been one of the best financial investments I have ever made in myself."
Jane Wilkinson, Sustainability Officer

"I had been diagnosed with elevated thyroid antibodies and struggled with tiredness, low energy, bloating and numerous bouts or swelling in the mouth in the form of ulcers for example around my wisdom teeth.
Now after the program Kezia created for me, my thyroid function returned to normal after 8 weeks of following the plan (according to blood test results)! "
Rhian – Mum/Professional/Diagnosed with underactive thryoid

"Before working with Kezia my daughter's thyroid and period problems were holding her back. She experienced tiredness, painful and heavy periods.
Now, she has better energy and have seen a change in her periods, in that they don't last so long and are lighter!
I would absolutely recommend this – Kezia was so easy to work with and it worked great online."
Anon

"I was mainly feeling tired, low in energy and wanted to learn how to detox from the pill, settle my hormones and reduce my chances of getting more (ovarian)cysts.
Now, I have much more energy, I don't have drops in my blood sugar anymore and therefore don't need to snack in between meals…. I am making a more conscious effort to think about what I'm eating, making healthier choices and trying to get a decent amount of sleep each night as it makes a huge difference."
Holly Watson – Personal Assistant & Designer
Get started by booking your Clarity Call
Accredited with the British Association of Nutrition & Lifestyle Medicine