Does this sound anything like you?
You wake up feeling TIRED even though you slept well.

You STRUGGLE to know what to eat for breakfast that will make you feel good and getting dressed…well, that's not easy.


You need to find clothes that will look good but also adapt (and disguise) your ever-expanding BLOATED belly.
You crave sugar all the time, use coffee or tea as a crutch to make it through the day (or you take a nap). You don't know what to eat for lunch and dinner time is stressful! What do you cook and eat to help you feel good (nevermind what will everyone else enjoy)? You've tried different ways of eating before but you can't seem to stick to anything long enough to see any changes or results. It's so frustrating! And your periods (or lack of)…well, that's a whole other story of pain, moodiness, and fatigue.
You feel like what you eat could make a difference (food can be your medicine and all that) but you're not sure where to begin and are finding it hard to overcome the 'yo-yo dieting mentality. You have a drawer full of supplements, seeds, and a shelf of recipes or diet books and plans but nothing seems to help or last. 
It just feels like you're clutching at straws and getting nowhere – it's so frustrating.
And deep down you wonder if some of this is all in your head, are you making it up? Are you being overdramatic and do you just need to buck up and accept your crappy health?

But you see how your constant low energy, bloating, pain, low mood, and other symptoms are impacting you. You avoid social situations as you are not sure you'll have the energy or you'll need to cover up the bloat or run to the toilet. You feel sluggish at work and like you're just wishing the hours away. You feel your family and significant relationship aren't getting your best – you're just too tired and fed up to have fun.
You're just sick of feeling like you're in survival mode – that you're not living your life each day as you want   – and it is making you miserable.
But what if you could change all this and feel good?
What if you could feel normal again?
Imagine if you woke up feeling refreshed and ready for the day. With your energy lasting throughout the day allowing you to get on all the things that are important to you. 
Your clothes fit comfortably all day long and you felt confident to shop for new jeans or summer dresses (or fit into old ones) because you felt so good in your skin.
Your belly was flatter and it felt like when you ate food you actually digested it with no issues or drama. People start telling you how good and well you look – asking 'whats changed'. You feel energised after each meal and when you look in the mirror you look and feel different. You no longer need a sugar fix after every meal or coffee to wake you up! Your hormones are more balanced and your periods are regular and pain-free.
Plus you're not afraid of eating out or treating yourself to your favourite food because you know your body can handle it. In fact, your relationship with food feels really good – balanced and normal. And dinner time was easy and calm – you knew exactly what to eat to feel good. And it tastes good! You feel free to enjoy food and eat in an intuitive mindful way. You're confident about what you eat as you KNOW it is doing your unique body good.
And it's not just you – family, friends, and colleagues all notice your new energy, your new body confidence, and your healthy glow.
You have more energy when you're home to play with your pets or kids, to be a good friend, to do on dates with your partner, to actually have a hobby! You finally make time for that yoga or pilates class because you have the energy for it, waking up in the morning feels easier so your days start with ease and calm.
And you LOVE getting dressed and going out – whether it's fancy clothes for a wedding or night out – or your fav pair of leggings for a girl's night on the sofa – doesn't matter, you feel GOOD either way. You feel like you are living your life, not surviving each day but enjoying each day because you feel your body is working for and with you after all these years!
 Does this sound familiar?
You're fed up with feeling tired and bloated every single day but have no idea what will help.

You are overwhelmed by all the information and have tried to 'go it alone' but made very little progress.

You are sick of your ongoing digestive or hormone issues – they make you anxious and you feel limited.

Weight has crept on and doesn't seem to shift no matter how hard you try. (

Or maybe you're underweight and you know its not healthy but you're scared of eating!)

You end the day feeling like you're bursting out of your clothes because you're so bloated.
As a health professional who has worked with thousands of women to finally feel good – I can help!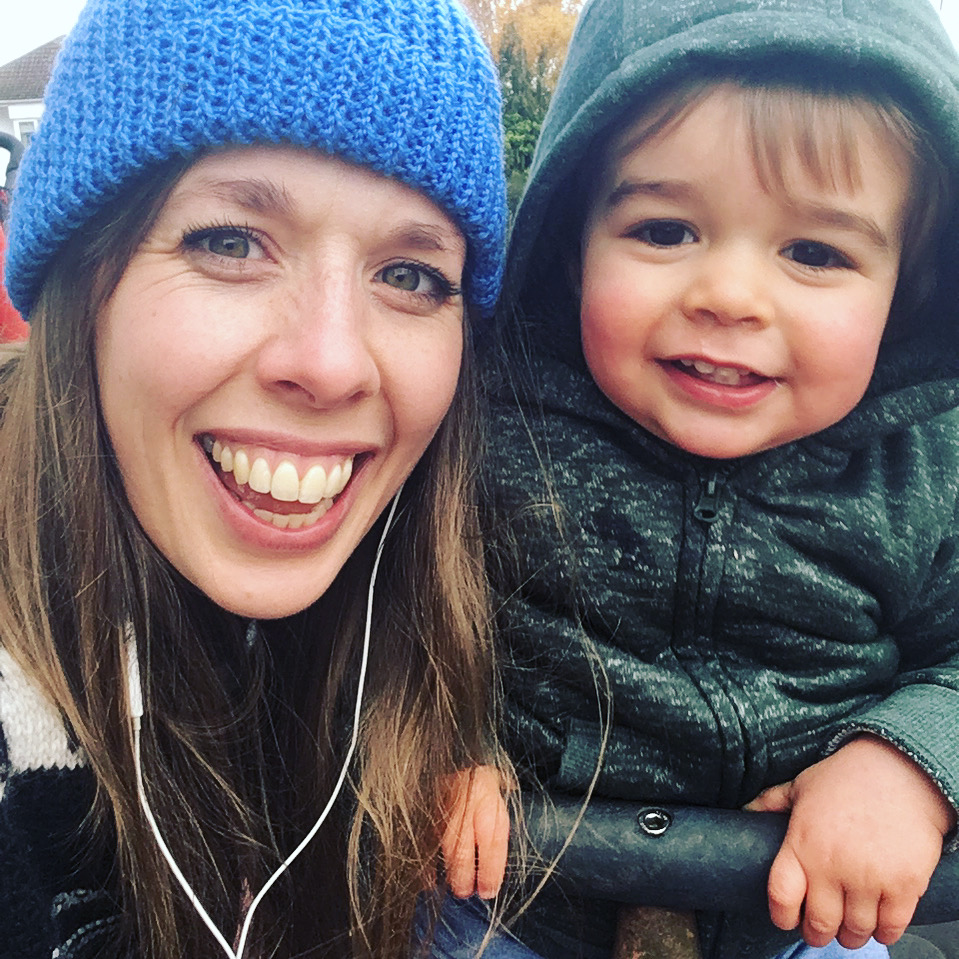 I am a Holistic Nutritionist (and Mum-of-three/wife/coffee & cake-lover) who works with women who are fed up with feeling bloated and tired.
They're not happy with their body and are tired of constant digestive issues and knowing what to eat. Through my online nutrition practice, I utilize science and sacred practice in creating personalised nutrition and lifestyle plans that help fix their digestion and transform their gut microbiome. So that they can feel good in their clothes, and get back to living their beautiful lives!
(And as well as being incredibly enthusiastic about health, I am also PROPERLY trained with a post-graduate degree in nutritional science and practice plus much more.)
As a result of working with me, you could:
Increase your energy and wake up feeling refreshed and excited about the day!

Have a clear plan for overcoming your health challenges and ongoing symptoms so you can feel good QUICKLY

(within just 4 weeks of getting started!)

.

Feel good after each meal – bye-bye bloating, sluggishness and mealtime stress.

Notice happier hormones and periods, normal bowel movements,  less sugar cravings and looser clothes (if you have weight to lose).

Notice your mood is better and you are able to handle the stresses of life with much more ease and calm.

Deal with toilet dramas – no more rushing to the loo or spending hours on it!

Say goodbye to old dieting habits and deprivation and learn what foods to eat LOTS of that will help you to feel good every day.

Totally transform your gut microbiome.
Ready to feel good and finally feel healthy and well? 
Then come and work with me over 16 weeks so that we can transform your gut microbiome, improve your energy, and balance your hormones so that you can get on with living a life you LOVE!
I've helped so many women see big and lasting results in their health and bodies and I would love to help you do the same – ASAP!
Introducing The Belly Program: your personalised 4-month program to (finally!) create a flatter belly, incredible energy, balanced hormones & a healthy gut through bespoke holistic nutrition & lifestyle support & lab data.
Get started by booking your free call here

What it looks like to work with me:
Once we've chatted on the phone and you've decided that you're ready to see some big results – we get started straight away.

(Bear in mind this is just a rough structure. Every client program is UTTERLY bespoke and tailored exactly to suit you and your body.)
Stage 1 (Week 0-4)

>>  Foundations
After receiving payment you will be sent a welcome email with all the info on how to get started and some introductory videos which lays out all the key steps to transformation which means you can start seeing results within the first few days of signing up!
The gut microbiome stool test will arrive at your house so that we can start gathering the right data ASAP.
>> Holistic Health Questionnaire 
You will fill in an online questionnaire before our first session to jumpstart the process and get you seeing results as fast as possible. This saves us lots of time in our first consultation and means I can get to work creating your personalised program so that you see shifts within the first 3 weeks of working together!
>> The Holistic Health Assessment & lab tests:
This will be our first consultation together and a 90-minute session where you will have lots of 'aha' moments as you learn what's really going on in your body and what your symptoms mean. 
On the call, we will review your current health, symptoms, any test results or diagnoses you may have, and review your medications, supplements and food diary so that we can make simple changes that will give you BIG results.
After this first consultation, I may also recommend additional optional tests to run to give us precise data about your body so that you can see results faster.
Stage 2 ( Weeks 4-14)
>> Personalised Program
After the first session and receiving test results, we will meet again and kick-start your bespoke plan of action. This 2nd session I will outline exactly what you need to do in order to increase energy and support digestion!
This is a plan that is tailored specifically for you – no cookie-cutter formulas! As a result of this, you will finally have an idea of WHY you feel the way you do and know that you're not being 'overdramatic' or silly. You will see why you've been struggling….and also have the confidence of knowing exactly what you can do about it so that within a few months you can feel completely different.
It will contain links, recipes, supplement protocols, and recommended lab tests so that you can save time and start feeling better immediately.
(Please note private laboratory testing is an additional cost and prices vary from £30- £335) depending on the test. These are entirely optional.)
>> Ongoing Fortnightly Consultations 
You are never struggling alone in this process. For the first month, there is the option of meeting weekly but in general, we meet every fortnight so that we can, step by step, implement your unique Program so that you never feel alone or overwhelmed or like you've failed.
>> Weekly Accountability and Resources
Making changes can feel hard – so that's why in between sessions we use Voxer so I can help keep you accountable and get the encouragement you need! And I supply additional recipe ebooks and meal plans so that you don't become stuck on what to eat or feeling deprived!
Stage 3 (Week 16)
>> Final Review & Celebration!!
We celebrate all your success and review the amazing changes you've seen so that you can see how far you've come!
This is also where we make a plan for you moving forward so you sustain all the transformation you've seen and keep waking up feeling energized, happy and well!
(Want to get a taste of what kind of result you might be celebrating? Then, scroll down to read testimonials from past clients.)
I know firsthand how scary and lonely when you're struggling with your health. 
That you can feel like a crazy person and you wonder if you will ever feel well again.
It's overwhelming, frustrating and confusing – but that's where I can help.
You CAN create lasting health –  so that you can love the people around you well, do all those things you've been putting off and wake up every day feeling good – from the inside out!

 
Investment:
NOTE: Prices will increase in 2023. Last chance to lock in current pricing and payment plans.
Total Program – flexible payment options
:
*NEW* 12 MONTH PAYMENT PLAN only £340 per month for 12 months
10 – month payment plan only £410 per month for 10 months

Six-month payment plan for only

£680 a month for 6 months
or pay £3900 in full for 12% discount (BIGGEST savings

)
Includes:
a gut microbiome lab test or £300 credit toward private lab tests so that we can get accurate data about your unique body (which equals quicker results!)
weekly support, accountability, encouragement, and help so that you don't feel overwhelmed or end up self-sabotaging the whole process
regular private consultations with Kezia – on average we meet online every 1-2 weeks so that you make consistent progress and feel motivated. 

access to my library of resources so that you can access as many recipes, meal plans, ebooks as you need to save time.

10% discount to any supplements recommended and 20% discount of most private tests

hours of personalized research about your unique body. I check through your entire health history, liaise with the labs about your test results, do research on your unique body so that you get exactly the right program you need to see the results you've been longing for

analysis of any existing lab data and blood test results – ideally we gather as much data as we can and I organised it and assess any patterns so that we can a big picture view of whats been happening over the years.

and some more sneaky treats along the way!
Getting started
Then before our call, I will ask you a few questions to make sure we waste no time on the call itself.

You will find out everything you need on the call and then you can decide if you want to get started!

So as you can see this is an INCREDIBLY PERSONALISED program and that is

why my clients see such amazing results!
( You will leave these calls with clarity on what your next steps are and what your root cause/s are – whether or not you work with me these calls will help you make progress and are PRICELESS!!!)
What my clients say:
"Before working with Kezia there I was struggling with bloating, slow digestion, frequent pain and tummy uncomfortableness.  Since the working with Kezia, I've had no bloating, more regular bowel movements (I used to be constipated a lot), better energy and my body's ability to more quickly heal itself if slightly irritated.

The cost was definitely worth it and I am glad I finally bit the bullet and made the changes I needed to make. Having informed help has been so empowering in knowing how to make good choices for my health.

And I would definitely recommend it – Kezia is knowledgable, personable, quick to respond to questions, understanding of different situations and gives permission to make choices of freedom surrounding food rather than just prescribing what you should do."

Nicola Welburn – HR Business Partner.

( You will leave these calls with clarity on what your next steps are and what your root cause/s are – whether or not you work with me these calls will help you make progress and are PRICELESS!!!)
I was pretty low when I started working with Kezia. Had been on anti-depressants/anti-anxiety medication and was not sleeping more than 2 hours a night. I had appalling digestive problems and struggled to digest food. It was passing straight through me! Felt tired a lot and had low moods as well.

Now I am sleeping for significantly longer periods! My digestion has made dramatic improvements and for the first time in my adult life I have gained some weight which was really necessary for me.  I feel much more nourished from my food.  My mood has improved dramatically. I don't feel so exhausted, negative or anxious. I feel lighter, more joyful and more positive about life!

And while I wondered about the cost side of the implications, it has been one of the best financial investments I have ever made in myself.

Kezia works very holistically. It is not just about diet, but how diet and digestion are intimately connected with mental health, immunity, energy levels and so on.  We have looked at all aspects of my well being and I do not know of anyone else who would have tackled things so thoroughly.

Jane Wilkinson, sustainability officer


"I had been diagnosed with elevated thyroid antibodies and struggled with tiredness, low energy, bloating and numerous bouts or swelling in the mouth in the form of ulcers for example around my wisdom teeth. 

Now after the program Kezia created for me, my thyroid function returned to normal after 8 weeks of following the plan (according to blood test results)! 

 Kezia is knowledgable, understanding, patient and respectful at all times. Everyone needs a Kezia in their lives! "

Rhian – Mum/Professional/Diagnosed with underactive thryoid
 

Now is the time to invest in your health, your body and your dreams 🙂

" Before working with Kezia my daughter's thyroid and period problems were holding her back. She experienced tiredness, painful and heavy periods
Now, she has better energy and have seen a change in her periods, in that they don't last so long and are lighter!
I would absolutely recommend this – Kezia was so easy to work with and it worked great online."
Anon


"Since working with Kezia I feel 'different'.

I have increased energy, although this still varies at times but I now feel my energy levels are up and down for normal reasons i.e. busy life/hectic job. My bowels are way more regular, have less bloating and a positive attitude towards food and my recovery.

And I had my first period this month – wahoooo!!!! 

I've gained weight and I feel way better (I'd go as far as to say more sexy for it!), have stronger/thicker hair and clearer/brighter skin. People tell me I'm more glowing now!

Harriet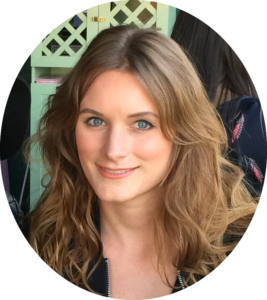 "I was mainly feeling tired, low in energy and wanted to learn how to detox from the pill, settle my hormones and reduce my chances of getting more (ovarian)cysts.
Now, I have much more energy, I don't have drops in my blood sugar anymore and therefore don't need to snack in between meals…. I am making a more conscious effort to think about what I'm eating, making healthier choices and trying to get a decent amount of sleep each night as it makes a huge difference. 
Holly Watson – Personal Assistant & Designer
( You will leave these calls with clarity on what your next steps are and what your root cause/s are – whether or not you work with me these calls will help you make progress and are PRICELESS!!!)

"l was suffering from nausea and indigestion which at it's worst stopped me eating much for almost a week, and I seemed to be permanently bloated. I also had bad skin, PCOS and hormones all over the place …..
…Without Kezia I would still be stuck with miserable digestion, missing out on eating so many wonderful foods and potentially making things worse by trying to figure it out myself."

Kirsten Moore – Previous Client

" Since starting with Kezia, I've noticed major improvements in my skin, hair and nails. So have other people, so this is a delight. I notice that I am sleeping better and that I have more energy for all the active things I enjoy doing.
One major breakthrough is that I am listening to my body more. I'm no longer comfort eating, and if I feel snackie, I'm able to take a few moments and identify if I'm bored, stressed, lonely or actually hungry. If I'm hungry then I'll have a small snack, and if not then I won't!
Initially, I thought it was extravagance finance wise, that buying extra healthy ingredients was already increasing our food bills each week, let alone paying someone to 'tell me what to eat'. However, it has made such a difference to the whole family that we are in agreement that it was worth every penny.
 I liked the whole person approach she took, and it made me laugh that we could easily discuss poo in one sentence and then work stress or activities in the next. Kezia was a comfortable and easy person to discuss personal issues with.
The one to one service has transformed our whole approach to food. "
Nicola Finch – Mum – Teacher

"I had ME for 8 years which consisted of fatigue and consistent body pain. By the time I discovered Kezia I was living a semi-normal life but always felt tired, was bloated, had pain all over my body and I couldn't shift my Mummy Tummy. I needed help!
My own journey was to eventually go completely grain free and sugar-free. Within 3 months I'd taken up exercise again because I felt like I had the capacity to and by 6 months I was 80% pain and fatigue-free. I'd never felt better! 
Kezia has helped me put foundations into my life that will always remain in my journey to health. We really are what we eat! Diet fads will come and go but Kezia is the real deal – genuine wisdom, lasting help and support and fun friendship to boot! Thank you Super Naturally Healthy! " Jules Loveland – Essex – Mum and Comm Manager
"I have lost a stone and a half in the last 9 months, plus I was able to manage my hay fever without tablets this summer.  I also feel that my immune system is better as I have only had one cold since beginning the coaching- as a
teacher I am used to regularly picking up colds from the kids so this is a big improvement.  I no longer get the early afternoon energy slump.  
I really liked the way that the coaching was tailored to our individual needs, working with Kezia has been great and she is really encouraging.  I also liked losing weight in a healthy way as I really hate the idea of faddy diets.  I feel like everything that I am eating now is actively doing me good, which is a really great feeling.
Since I have started working with Kezia, colleagues, friends and family have all commented on how well I look and how much weight I have lost.  Nobody at work noticed that I was trying to lose weight and in fact, most lunchtimes I have colleagues commenting on how delicious my lunch looks and how envious they are of what's on my plate, compared to their sandwiches. "
Elena – London – Teacher

"Coaching is the best decision I ever made!  I was not being able to sleep more than 2-4 hours a night and I was at my wits end! I also got regular migraines which were pretty miserable too…
Now after a few sessions with Kezia I am sleeping through the night, wake up utterly refreshed, feel settled in myself less fractured, my migraines have massively reduced and people have noticed that I have a new spring in my step and that people keep commenting 'keep doing what you're doing Bee as you are looking great!'
Now I am heading back to the gym after 2 years and feel so much happier in my body and energy. And I feel the main important ingredient for me in seeing these changes was the ongoing support and connection with Kezia through our coaching. I cannot recommend it enough!! "
Bee Butcher, Reflexologist and Therapist
( You will leave these calls with clarity on what your next steps are and what your root cause/s are – whether or not you work with me these calls will help you make progress and are PRICELESS!!!)