The SHIFT Retreat
A 3-day Scottish yoga, meditation & detox retreat to help you reset, rebalance and rest.
March 2024.
—
If you want to feel deeply nourished, rested, and inspired to make
positive healthy changes – come to the SHIFT Retreat!
If you know you need to create new habits and
shift old persistent symptoms – come to the SHIFT Retreat!
If you are ready to shift out of survival mode, with your brain running
at 1000 miles an hour and learn how to THRIVE – come to the SHIFT Retreat!
This retreat will be the catalyst for positive change that
you have been waiting for…
Because can I be honest? I will be the first to admit that thinking about your health, your food, and your well-being can feel hard.
I have felt overwhelmed so many times. Knowing what to eat, what to cook, what supplement to invest in, if I should eat meat, not eat meat, start making sourdough or focus on eating steaks or mung beans or fish. Should I do yoga or run or not exercise at all – who knows!
But I know it can just feel like a lot.Then when I when I had 3 kids in 3 years (#twinmum), plus a business, marriage, and mental health to keep alive it felt even more.
So I started to do something RADICAL.
I started to do something a bit revolutionary, and VERY uncomfortable…but also extremely DELIGHTFUL.
I started to RETREAT.
And it has become the secret ingredient to my well-being in the past 3 years.
People ask 'how I do it all' and the answer is I don't do it all. I regularly take time away from my usual schedule, life, and routines to fill up my cup.
And my hormones, my belly, my periods, my mental health, my skin, my marriage, my kids, and my business all thrive when I RETREAT.
And I am inviting you to come and Retreat with me.

Does this sound like you?
You wake up feeling tired even though you slept well.
You struggle to know what to eat for breakfast …even though you have read SO many books and blogs about what to eat.
You have a million habits you would love to implement – but they never seem to stick.
You are on the verge of, or in, BURNOUT and not sure how to claw your way out/
Your belly is sore, your hormones are out of whack, and your sugar/caffeine intake feels off but you're too sick, too busy or too overwhelmed to do anything about it.
And you just need a break.
You need things to change…but you have no energy or headspace to make it happen.
But imagine all of this was taken care of for you.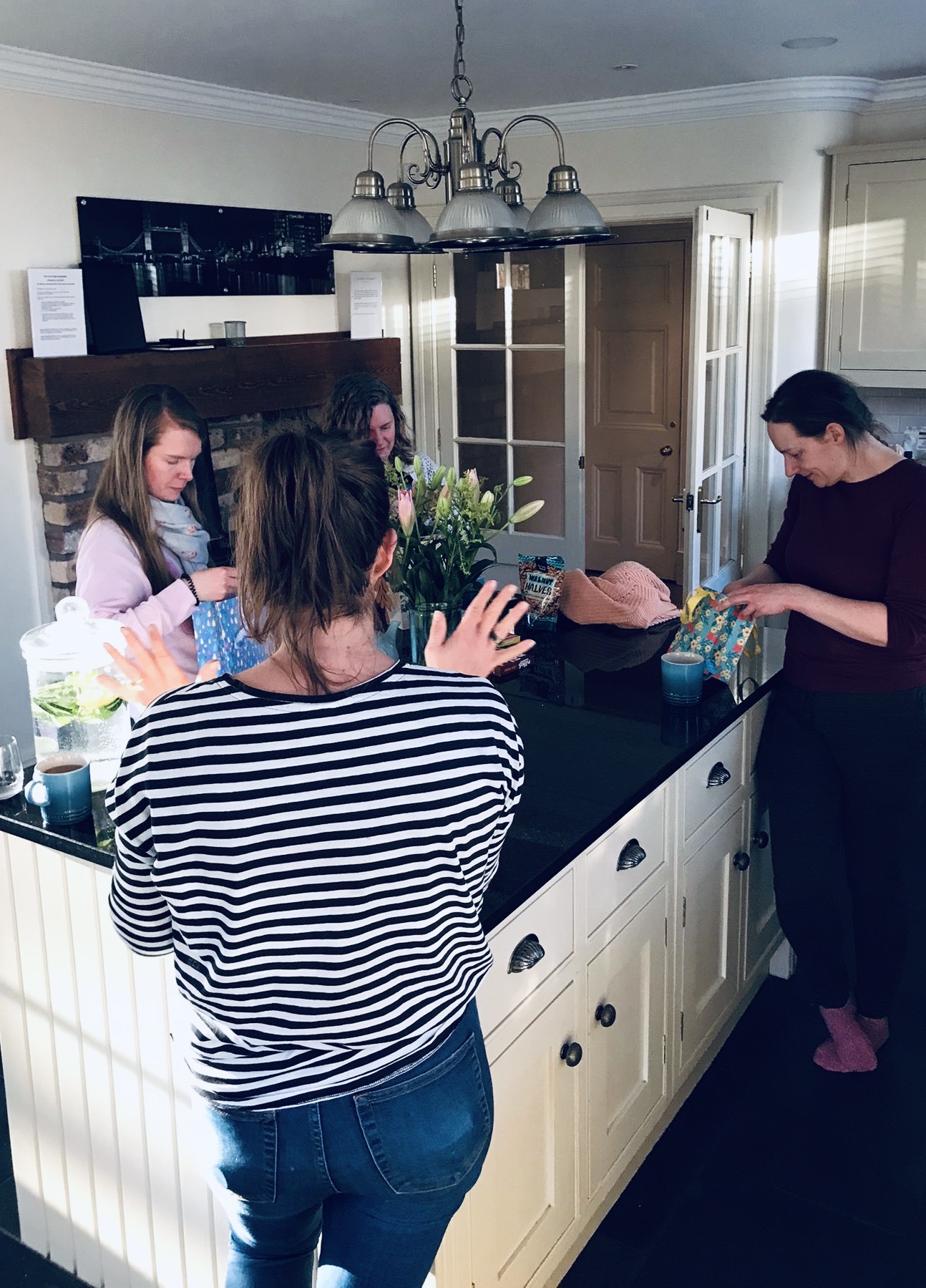 You didn't have to think about food, snacks, or ANYTHING for 3 whole days.
No matter what was happening in your life you knew you have 3 days in your calendar designated JUST FOR YOU.
You could finally take some time out, and nourish your mind, your body, and your soul with food, yoga, guided meditation, chocolate, journal and maybe a cold water dip!
You came home and found you effortlessly made different food choices, you meditated more regularly and enjoyed it, you knew what to focus on and this whole 'health' thing felt easier, simpler.
Your body, belly, hormones and brain were given the VIP treatment for once?
You felt so rested, inspired, motivated and CLEAR and from this place – everything else shifted too.
You finally see the shift you have been wanting for a long time actually happen. You see it in your day-to-day choices, your periods, your skin, your mental health and your belly.
You saw your belly shift, your hormones shift, and your relationship with food shift .
Your health actually changes – you become more yourself than you have ever been before!
Spend 3 days in a magical Scottish Estate overlooking the sea, surrounded by space, beauty  & gently being guided through beautiful meditations, yoga & feeling like its SO easy to rest…
Being cooked homemade, organic food, medical herbal tea, chocolate and sharing beautiful detoxifying and delicious meals together.
We will support our hormones, our mind and our nervous system food, cold water dips, meditation, breathwork, yoga and lots of laughter over cups of tea and chocolate!
Itinerary

Friday 8th March – Sunday 10th March
Friday
3 pm – arrive, welcome drinks, tour
4 pm – opening guided meditation, journaling
5.30 pm – a delicious, slow, organic 2-course meal
7 pm – guided meditation and nervous system support work
8 pm – evening yoga practice, fire, herbal tea, Epsom salt baths
Saturday
7.30 am – detox drinks, guided meditation, simple breathwork practice (pj's still on!)
8.30 am – 2-course organic protein-rich breakfast with access to the herbal medicine and supplement 'station'
10 am – a deeply nourishing and restorative yoga class
12 pm –  cacao ceremony, optional cold water dip in the sea & some snacks
1.30 pm – homemade soup, gluten-free bread, ham, smoked salmon, and hummus eaten slowly around the kitchen table
2 pm – beach or small hill walk OR time on your own/have a nap!


4 pm – guided meditation and simple breath work
5.30 pm – a slow delicious dinner with kombucha, and raw chocolate dessert
7 pm – guided meditation and emotional detox session and fire
Sunday
7.30 am – as previous day
8.30 am – 2-course organic protein-rich breakfast with access to the herbal medicine and supplement 'station'
9.30 am – optional cold water dip in the sea or just a lovely walk on the beach
11 am – yoga class
1.00 pm – homemade soup, gluten-free bread, ham, smoked salmon and hummus eaten slowly around the kitchen table
1.45 pm – closing circle, cacao ceremony, final guided meditation and you feeling totally chilled and nest for this next phase of life!
3pm – Retreat ends and everyone makes their own way back home.
This retreat will be your chance to take a PAUSE from your normal life, be taken care of & let go anything that no longer serves you…
Hi, I'm Kezia
Think of me as your health fairy godmother! I'm a Holistic Nutritionist & Coach for Women.
My mission is to help women who are fed up with feeling bloated, tired and sick of riding the hormonal rollercoaster. I work with women who are unhappy with their body and tired of constant digestive or hormonal issues.
I am here to help you undo the years of health discrimination and 'fobbing off' you may have received. And through my online nutrition practice, I utilise scientific and holistic practices to create personalised food, supplement and lifestyle plans that help women fix their digestion, balance their hormones & support their mental health.
I want you to feel good in your clothes, and get back to living your beautiful life. I'm here to tell you that health doesn't have to be restrictive. You just need to know where to start.
Ready for a bit of TMI?
I literally used to be sad, sick and stuck on the loo.
My IBS was so bad that I had loose stool and diarrhea x4-6 times a day and sometimes led to bowel incontinence. Ekkk – nothing lovely or sexy about that right?
I was so embarrassed and stuck. I used to carry extra pants around with me just in case and planned every outing and tripled checked there would be public loos or at least a forest I could go squat in. I also struggled with anxiety, depression, thrush, joint pain, fatigue and awful periods.
Everything changed when I figured out my root causes, learned what the problem actually was, and targeted those problems with specific food, supplements, and lifestyle changes. This is the step most people skip out – opting to head straight to a diet or changing food groups.
Now I have healthy bowels, regular pain-free periods, steady energy, more resilient mental health, zero bloating, no more IBS, and I feel SO GRATEFUL that I am not continually spiraling down the path of poor health.
I feel better now at 35 than I did at 20 and that's after having 3 kids in three years. I love having a period (I missed it when I was pregnant!), love my boring poo, am training for my first triathlon and I finally enjoy being in my body and eating nutritious and delicious foods.
So know wherever you are at, however impossible it feels, I know first hand, things can change.
I will curate and carefully craft this weekend based on who is exactly coming and what I feel is best.
Friday 8th March – Sunday 10th March 2024
Homemade organic detoxing (but deliciously filling) meals, snacks, smoothies and beverages.
Chance for you to try out new foods, teas and to sample things so you know what you like and what you don't (think fermented foods, green smoothies, juice, tinctures, herbs, bone broth, herbal teas).
Personalised supplements package.
Dance parties in the kitchen (even if it's just me on my own!).
Space to journal, rest, reflect and be in nature.
Cold water therapy – we are near some beautiful beaches and I can guide you through this.
Daily circle time – where we sit, circle, meditate, breathe and move together to support and on rushing our nervous system.
Cacao ceremony (intentional hot chocolate!).
BONUS – follow up zoom call 2 weeks after the Retreat to see how you are doing and provide some accountability and integration support.
I will create a clear structure for you so your job will just be to show up and be nourished.

Where the magic will happen!
St Aidans, Abbotsford Road, North Berwick, EH39 5DB
What's Included?
All meals, snacks, supplements and fun things!

Accommodation in the Scottish Mansion

X2 long restorative yoga classes

X2 guided cold plunges in the sea

6+  lovely, easy and relaxing meditations guided by me

X2 cacao ceremonies with organic ethically sourced ceremonial cacao

A welcome goodie bag

A Pre-Retreat whatsapp group so you get to know each other before the weekend to ease nerves and anxieties.

A post Retreat group call 2 weeks after the Retreat to help you prepare and integrate the big transformation and so that you are not alone

Ongoing support from your new group of like-minded friends!
EARLY BIRD BONUS!
If you sign up BEFORE 1st Sept 2023
 – 90-minute consultation before the Retreat to create your A personalised program and assessment so that you can begin to see shift before the Retreat begins.
– Access to 6 month payment plans
– 5% discount code on ALL rooms using code ideserverest
Not included
Transport to venue (once signed up we can organised transfers etc from Edinburgh train station or airport if required at additional cost, so you just need to get to Edinburgh then we can arrange transport from there.)
Investment
There are 3 types of rooms available – shared, solo double, solo double with ensuite & sea view.
Shared Twin with Large Ensuite Bathroom & Sea View
£1,100
OR a 6-month payment plan of £150
Solo Double Bedroom with Shared Bathroom
£1,300
OR a 6-month payment plan of £180
(x2 rooms available)
Solo Double Bedroom with Ensuite and Sea View
£1,500
OR a 6-month payment plan of £220
(Only ONE room left!)
All payment plans require a 6-month payment plan of £300 deposit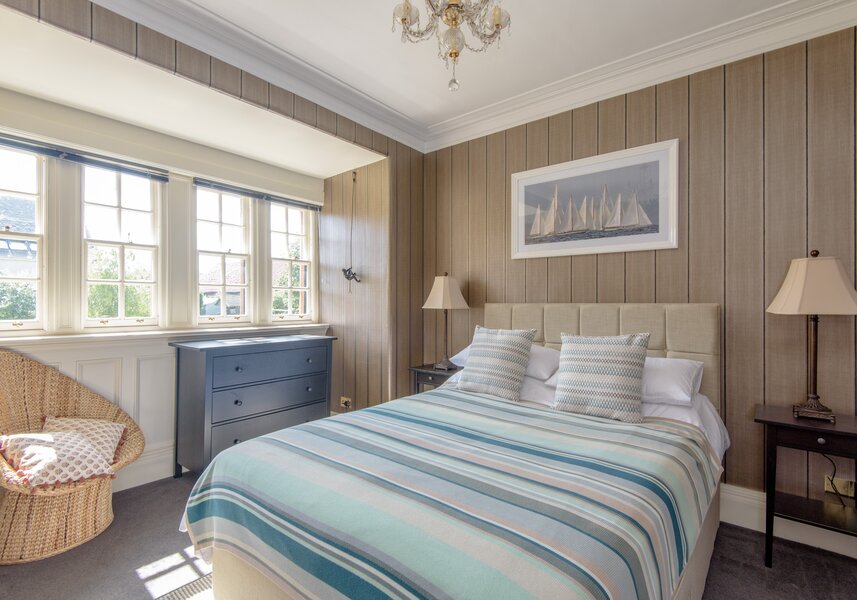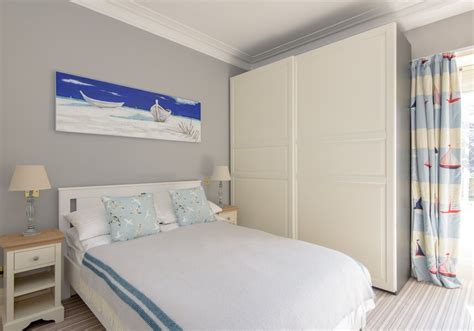 Ensuite Sea View Room – Bathroom
'I signed up for the retreat because I was desperate to feel well, for things to change with my symptoms and longing for space to be, and not just survive.
Now that its over I feel nourished, rested, cared for, worthy of time, enough even with these symptoms, with a shifted mindset to be more intentional in being kind to my body.'
– Lydia –
How do I get there? Is it really far away?
Not at all!
I know Scotland might sound far away but because we are so close to Edinburgh it can actually be simple and quicker than you think!
Car: Simply follow the A1 north to the address given. Parking available.
Train: Get the train to Edinburgh Waverly and then we will arrange transport from there (for an additional cost)
Plane: fly cheaply to Edinburgh airport from London, Bristol, Manchester and many other locations.
I am a vegetarian/fussy eater/on keto etc
That's fine – we work and can cater to everyone's food preferences and needs. Just let us know about the Retreat questionnaire. All food will be gluten and refined sugar-free with dairy free options.
Can I share a room with a friend?
Of course – just both book the shared room and then let me know via email that you want to be in together.
If you want to book a shared room solo – you're also welcome to do so and will be paired with another Retreat attendee/future friend!
I am nervous about traveling so far/leaving my pets/kids /spending the money etc…
That is so normal. I said it was uncomfortable right?
This is going to feel uncomfortable, stretchy, and maybe even hard to do – but that doesn't mean its not worth it or the right thing to do.
If you are very nervous then feel free to book your free call here and we can check it's the right fit.
And for context, in the last retreat, we have one attendee who hadn't left her local area for over 3 years due to health issues, another leaving her 4+ kids, and another who traveled with chronic health issues – and they were SO GLAD they said yes to themselves.
It's time to create the S H I F T you've been craving.