Eat & Be Merry: How to THRIVE during the festive season!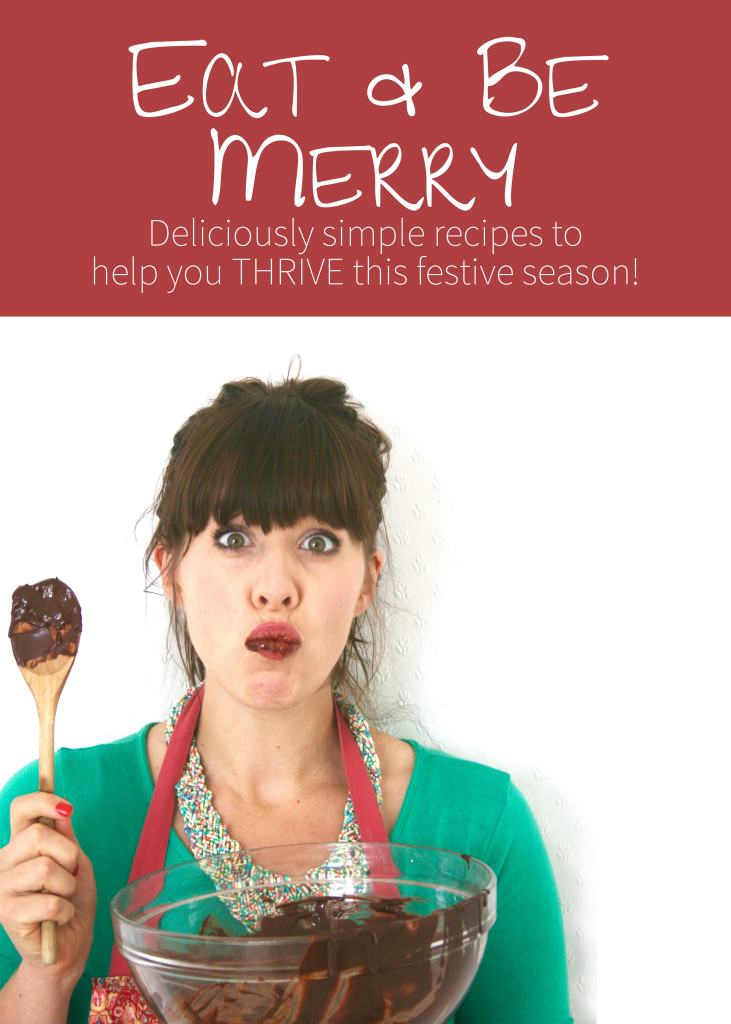 Do you tend to feel more like a winter whale instead of an elegant elf…ok bad example elves aren't that elegant but you know what I mean!
My historic Christmases tend to have involved putting on 10 pounds, bingeing until I feel very ill, looking bloated and pregnant and unable to fit into any of my clothes come the New Year. What a jolly old time I had!
But I am pretty sure I am not the only one out there with that festive experience and pattern.
So this year its time to do something different, its time to learn how to THRIVE!
And by gum I have just the thing to help you!
This is a complete guide of recipes and resource to help be your bestest, bad ass, healthy version of yourself! I am so excited to get this to you as it is time we all learnt how to Flourish and Thrive in the festive season not just endure cold after cold and pound after pound piling onto our gorgeous hips!

(Plus it has involved months of recipe testing – honestly I did not think I would very complain about having too many trays of brownies in the house…ok well I will never complain about that!)
This recipe ebook not only has
25+ recipes – all gluten, grain and refined sugar-free all with dairy free options too and many vegan recipes to boot!
a 5 day RESET Meal Plan
Festive Planner
Also have a kick ass TIME LIMITED BONUSES
But before I tell you about it lets have a peek inside…
MMM wait there is more….
BONUS – Free Access to 21 Day Flourish Festive Blast – worth £25+!!
Now if you are anything like me you may have noticed that you are already feeling a little bit thicker shall we say around the middle! For me testing 7 batches of the Pecan & Cardamon Brownies has taken its glorious toll on my hips and thighs so it is time to Flourish!
But it is always more fun to do together so what I have created is a 21 day Flourish Festive Blast coaching course which starts Monday 7th December which is going to be a really gentle, loving but wildly effectove way of you feeling in tip-top shape, inside and out, before the Santa comes.
It will help you:
not get an instant cold as soon as you go on holiday
lose a few pounds if needed (I am planning on shedding my brownie munching weight!)
create healthier a relationship with your body and food
stop the binge eating cycle
take small steps that have a BIG impact
strengthen immunity and up energy levels
Basically it will be a mini taster of my Flourish eCourse so if you have ever wondered what that is like then this is for you.
BUT if you want to get in on this FREE 21 Day Flourish Festive Blast then you need to buy your recipe ebook BEFORE Sunday 6th December as it kicks off on the 7th.
So if you want to THRIVE this festive season then….
And to take a peek at some sample recipe click below
No Bake Mince Pies
Gluten Free Yule Log
---