What Foods to Eat MORE of… {Ep 24}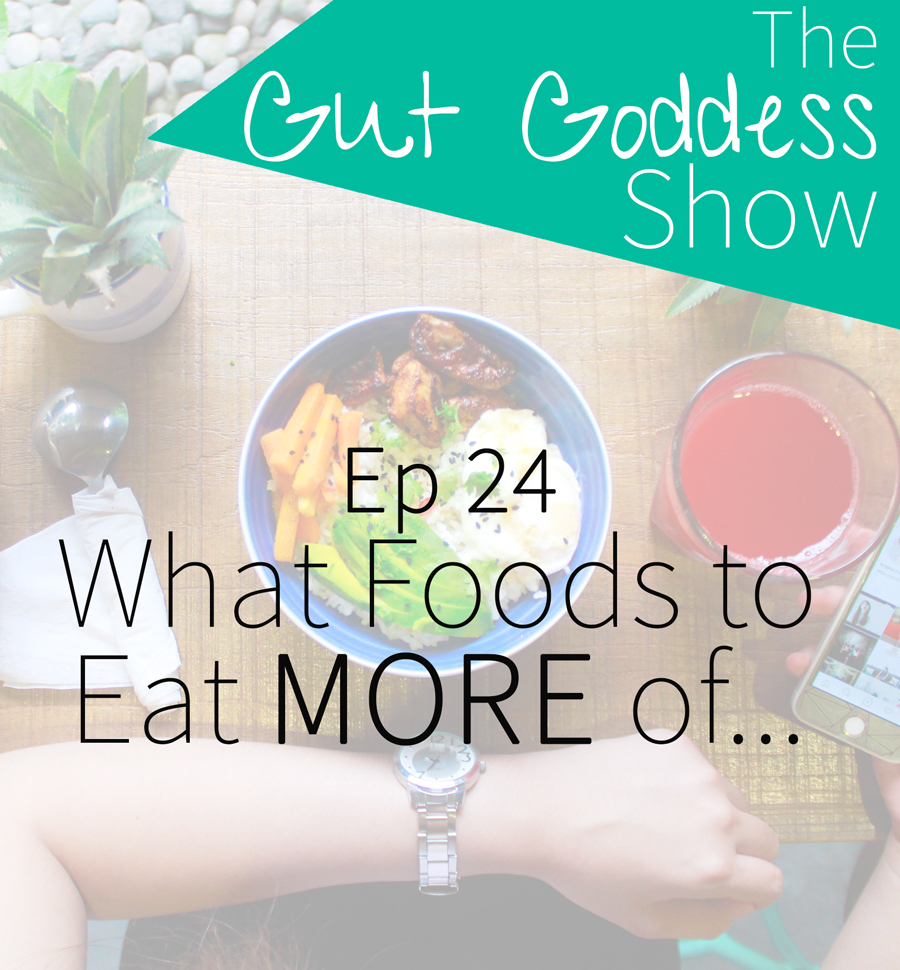 Download this episode (right click and save)

The BIGGEST mistake we can make when we start to take action on making healthier more healing food choices is this.
We focus on all the things we 'shouldn't' eat. We focus on all the foods we'll be missing. We focus on lack. We think about all the things we aren't allowed and its this focus, this mindset that can totally bugger up our attempts. It basically ensures that we see short-term results because who wants to live a life filled with lack long term? No one.
So this week I share with you one of the fundamental principles I use with all my clients and members and community – EATING MORE. The foods that we focus on eating more not, so that instead of thinking about what NOT to eat we instead focus on ADDING in more of certain foods. And what you find is that in doing this you slowly crowd out the less than awesome foods. In this episode I hit on:
why we need to make a mindset shift if we want to see lasting results
the 4 foods to eat more of and ADD into our days
what that looks like for my own meals
how much you want to be eating
I also invite you to join me in my Belly Love Workshop – where I am diving deep more into this principle and 3 others that are part of my signature process that ensure you see results that LAST.
Resources mentioned
Join my free training workshop here
Got questions or topics you want to be covered on the podcast/ Then let me know in the comments below…..
---