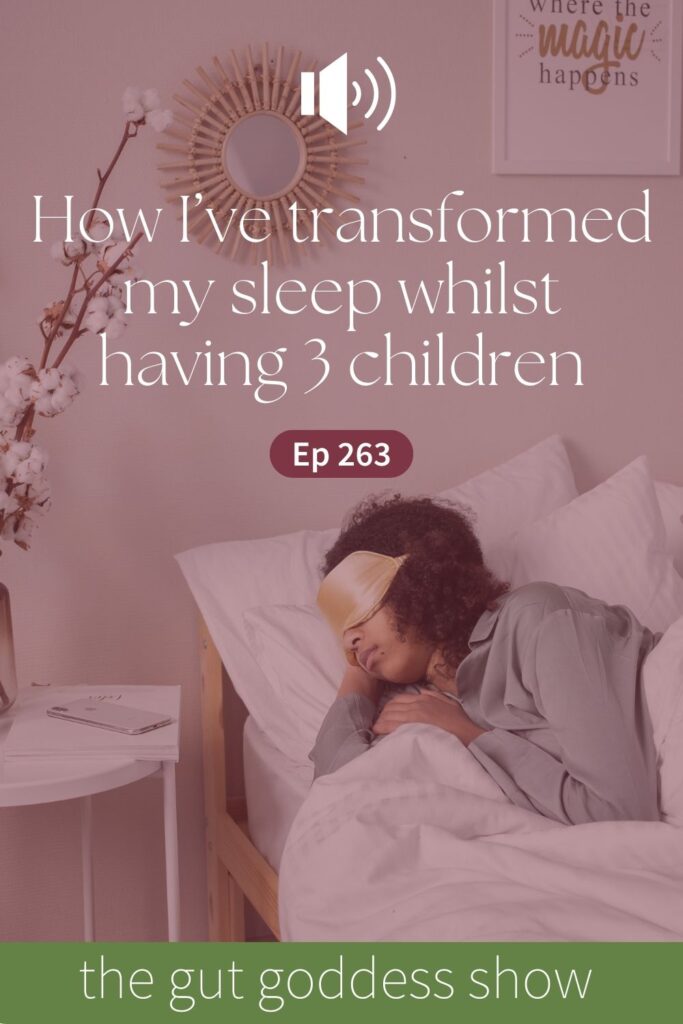 How have I transformed my sleep despite having 3 young kids?
Is it even possible to have better sleep AFTER having children?
YES.
And the way I have improved my sleep is
By tracking it closely and gathering data
Improving my circadian rhythm and insulin management throughout the day
So, if you want to hear more about the practical steps I've taken to improve my sleep then make sure you listen to this week's Gut Goddess Show podcast episode.
Resources
Book your free call with me here