Saying Hello to Shampoo & Natural Affordable Skin Care
Health is not just about what you put in your body, the food you eat the stuff you drink, it is also about your environment, what you think, what goes on around you and what goes on your skin and body.
You know I LOVE a good DIY beauty product. I am all for saving pennies while pursing natural skin care. But sometimes it is just too much faff . Recently you will have seen on my facebook page (my little live naturally healthy forum with fresh inspiration everyday to get you healthy and happy) that I posted about switching to shampoo (100% natural of course!). I was using 'no pooing' as an excuse to utterly neglect my hair and the thought of carrying raw honey and bicarb around was becoming the straw to break this camels back. (More on this in future post!)
Being naturally healthy is about knowing the balance between saving money and saving your sanity whilst staying healthy. I can't dictate this for you, you have to listen to your life and your body and figure out that balance.
So with this months pledge of 'self care', when I was asked if I wanted to be sent some natural handmade skin care products I said a resounding YES!
The Blue Lemon is a relatively new company who make safe, natural and affordable skin care. Jenny (the owner) started making soaps as a hobby with husband Jorg fice years ago, says "Our handmade soaps, creams, balms and butters are very, very different to high street cosmetics. We use Shea Butter as the base ingredient for all our creams, balms and butters. It melts at skin temperature, absorbs completely and is packed with natural Vitamins A & E. Ours is hand produced by a womens' co-operative in Ghana. It is fairly traded, unrefined and organic."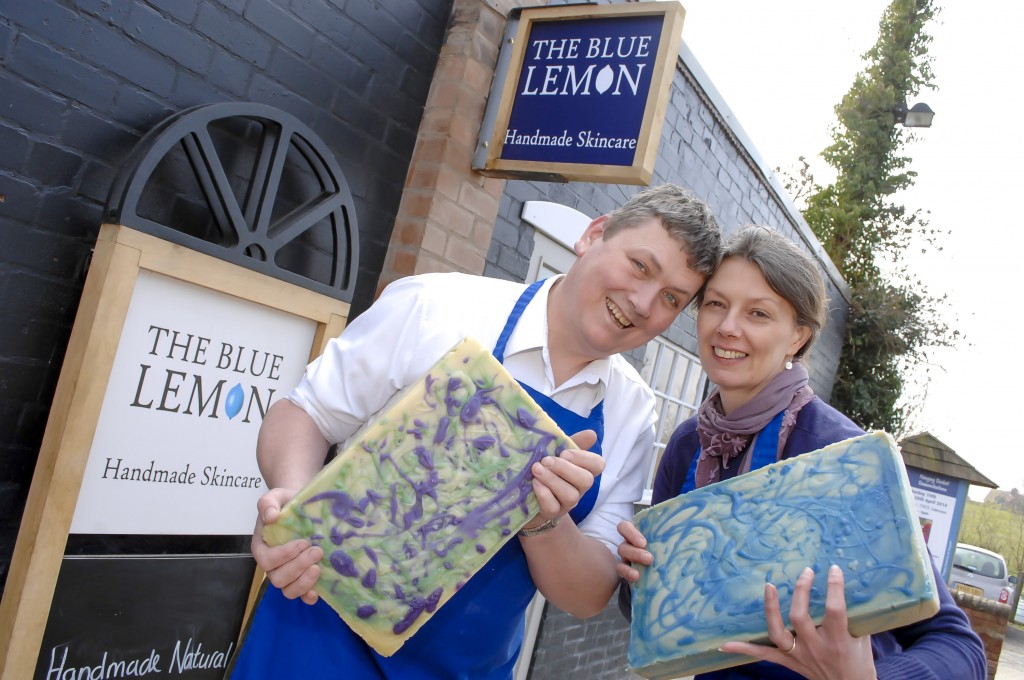 Brilliant! Ethical, natural and good for you!
My Review
GENTLE TEA TREE EXFOLIATING FACE WASH £10
I loved this product , probably my favourite. Gently exfoliating but also very moisturising and felt kind on my skin. I didn't need tons of moisturiser after and it took off all my make up at the end of the day – even when I had tons on for the film shoot! You get a lot in the pot so I think it will last me ages and the whole pot is only £10 which I think is pretty bargainous.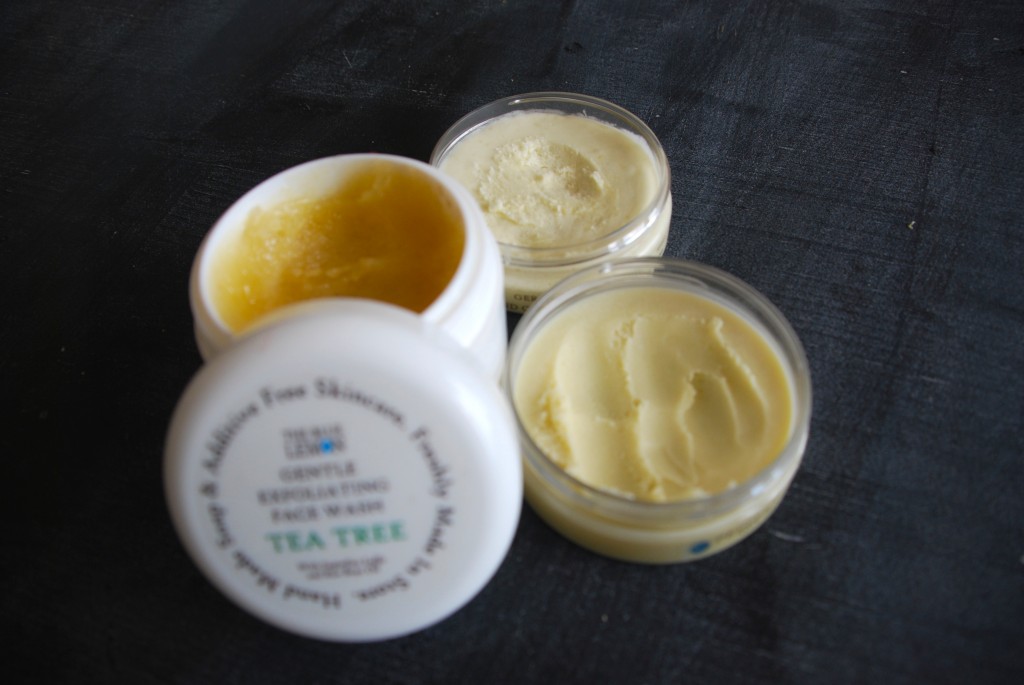 PEPPERMINT INTENSIVE FOOT BALM £6
Now this arrived right on time. My feet with all the sandal wearing and summer sun, were looking like my grandmas. Crusty and a bit gross. Two nights of putting this on my feet and boom I no longer have granny feet! Plus it felt great on those hot night with it sfresh peppermint smell. Great for tired feet (I wish I had this when I worked on hospital wards!) in need of TLC.
GERANIUM & LAVENDER HAND CREAM £6
This stuff smells great and a little goes a long way. Very thick and very nourishing. My hands are not that dry but still lovely to have by my desk . It is quite oily but maybe I was using too much?
Overall?*
These products are fantastic for there price. They are not organic but are 100% natural and handmade. The packaging is nothing to write home about but I think that's reflected in the price plus I think these will last for ages again making it even better value for money.
These would make for a great baby shower present or anyone you know with sensitive skin or for those of you who want some natural skin care products on a budget.
Thanks Blue Lemon!
If want some DIY options then look so further ! Try lemon lemon salt scrub for a super soft body or my DIY face cream for a face like a babies bottom (a clean one that is…)
*These are 100% honest reviews, I am sent products for free but always give an honest review. Basically if its crap I would tell you.
---