It tis the season to give gifts is it not?
And while I am ALL about the homemade DIY gifts we can all make and don't cost lots of money (I will post my run down next week don't worry!) I first wanted to share with you some of my most beloved essentials here at Super Naturally Healthy head quarters (i.e my kitchen) as well as a few wish list items I am hoping for. So make sure you leave this page open on you laptop of iPad for prospective gift buyers to give them ideas or if your like me be really blunt and just email it to folks.
(I am that unromantic type and think every one should just have an amazon wish list its SO.MUCH.EASIER. Can you tell I am an introverted shop – a – phobe?)
So onto the good stuff..
(And of course some one2one coaching would be the perfect gift, as dare I say it in fear of sounding totally cheesey, health is surely one of the greatest gifts we can give, plus remember when you by anything from this site money , including money from any affiliate links below, goes towards fighting human trafficking here in the UK making sure everyone gets a happier freer festive season! Read more about why here and more details coming soon on who we are supporting this Christmas season)
Kitchen Essentials
A Red Magimix (18432XL)
is one of my most used kitchen items. It is pricier than a standard food processor but has a great guarantee and will last you for years. I bought this years ago safe in the knowledge that I would be using it when I have a brood of children at my feet so it s great investment with a long guarantee and part replacement policy. (How many actually is a brood anyway?) . They normally cost about £270 but I think this is reduced to £220 right now…
Froothie Optimum 9400. Now this is a wish list item that I think will become a reality. I have saving a jar full of money for a while now and I think I am nearly there! I used to want a vitamix but I have been convinced that this is a better product – it can even crush stones (See here) and my good friend and fellow podcast host Laura did a great wee article comparing them both and said ' Having used my Vitamix for a while, I can honestly say I was shocked at how well the Froothie works in comparison, especially given it's cheaper cost. I'm a total convert!
I have gone through about 3-4 cheap blenders and it is not working out cheaper at all so hopefully by 2015 this will adorn my worktop and it will be smoothie/instant soup/nut milk/hot chocolate galore! Cost £329
Sabatier Knives
. Now on the lower end of the budget, I love Sabatier knives and think everyone should have at least ONE quality knife – honestly it will transform you cooking experience. I eat a lots of onions, butternut squash, swede and other root veg and a crap knife does not cut it (literally!) Even if you just ask for one them then that is a great place to start. Prices start from £13.99

Nut-Milk Bag
. This is a super simple thing but fabulous. I used to make my homemade almond milk using an old muslin cloth but it was a bit of faff (but did the job) but this just makes it so much easier, cleaner and quicker. You can also use it to make cream cheese from kefir, strain coffee or finely sieve anything else you need. Cost £9.99

Kilner Jars
. Simple but effective. I have a shelf filled with jars and use them for everything – make kefir, kombocha (more on that in a few weeks!!), storing nuts, nut butter, seeds – basically anything. The are also a great BPA free way of transporting soup, smoothies or other liquid things. Cost £6.99 and upwards

Random Others
I am pretty kitchen orientated when it comes to gifts but here are some other favourites too.
This Family Physician Essential oils kit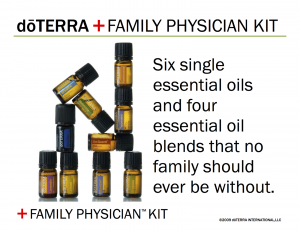 (just scroll down page of link). I love essential oils and use them regularly but would love to expand my collection. You just have to be careful you are using real quality but this kit includes Lavender, Lemon, Peppermint, Melaleuca, Oregano, Frankincense, Deep Blue, Breathe, Digestzen, and On Guard and I have been impressed with the quality. I already use peppermint, lemon, oregano loads and they are so effective so hopefully santa will bring me some more!! The kit cost £113.
Sheepskin Moccasin Slippers
. Yes these granny looking slipper are actually on my wish list. No real explanation needed as everyone knows having cold feet sucks. Price from £12.95
Anything from LoveLula. I got some cream blusher recently and LOVED it so would love there mineral foundationand the dark smoky eye shadow. But there is loads of great gift sets and everything is totally natural and crap free – hooray! Prices from £10+
Books
Money: Master the Game: 7 Simple Steps to Financial Freedom
. May sound like the cheesiest book ever (especially with the lovely cheesy smile) but I watched an interview with him on Marie Forleo and thought this book sounded great as it shares a few key things about finances and even simple info about investment and making your money work for you. Plus all the money from sales goes to charity. Nice. Cost £10.49

Nourishing Traditions: The Cookbook That Challenges Politically Correct Nutrition and the Diet Dictocrats
. I love this book and regularly read it and use it recipes. Its a great introduction to real whole foods with great explanations and insights into nutrition and food. It also got tons of recipes – from how to ferment foods, to cinnamon rolls, to dutch pancakes and liver pudding! Cost £22.95
Oh and yes this does make it 11 but I have just seen these shoes and they are super cute. From Hobbs and pretty pricey for pumps but I imagine they would last fa life time (good old Hobbs) and I need i urgently need to rectify the lack of leopard print in my life. From Hobbs £79
So there you have some of my essential and some of my wishes
. Whats on your wish list? And do you have enough leopard print attire in your wardrobe? 🙂