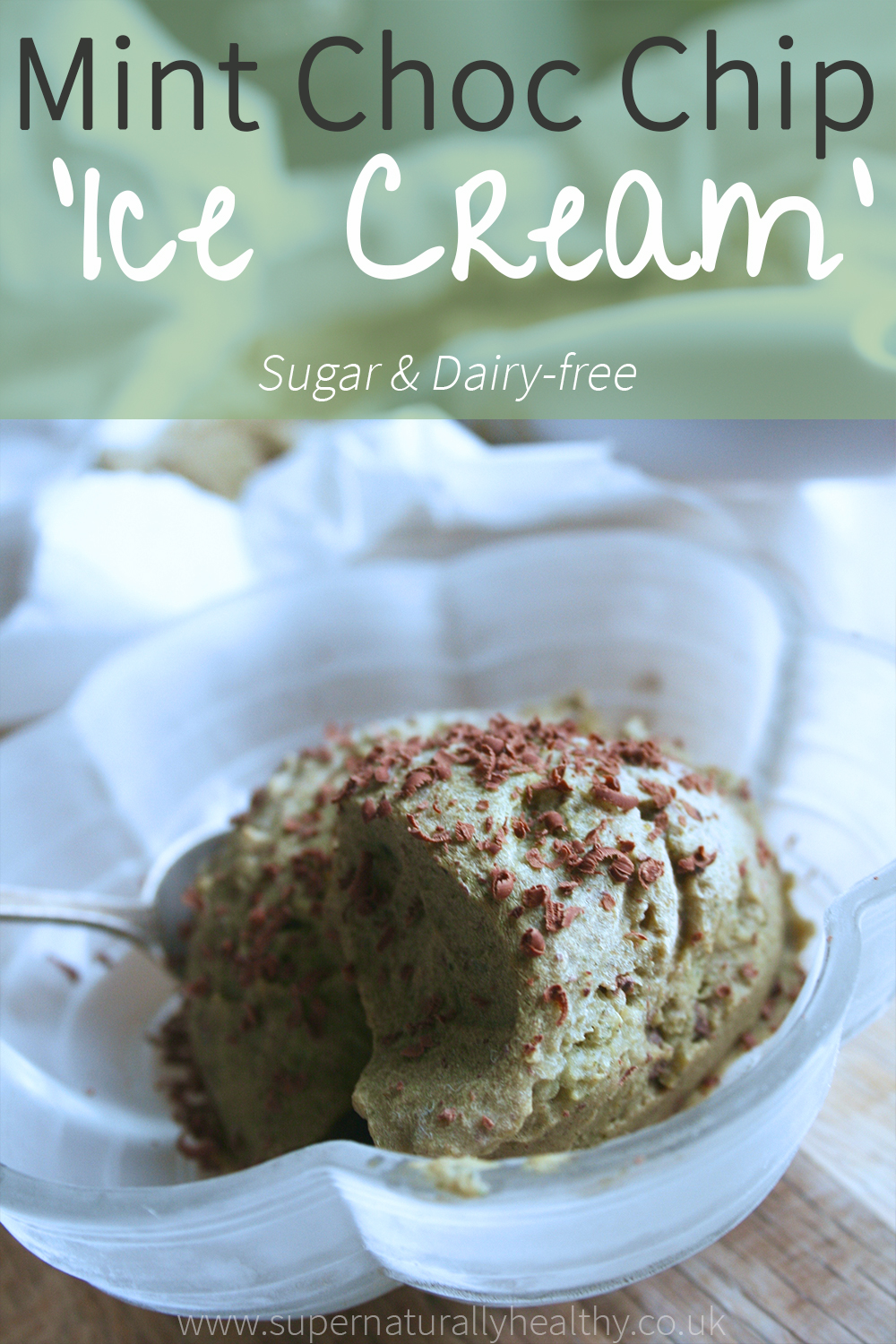 You have my husband to thank for this recipe.
In my youth and naivety, I had always poo-pooed the mint choc chip combo as the worst ice cream choice ever made. I mean really!?
But now I have walked into the light and discovered the joys of mint and chocolate together in one luminous green combo.
So this sugar and dairy free, paleo and GAPS, recipe is one Super Naturally Healthy take on this sugar and colouring filled classic that happens to be SUPER healing and kind to your body – what do you know!!!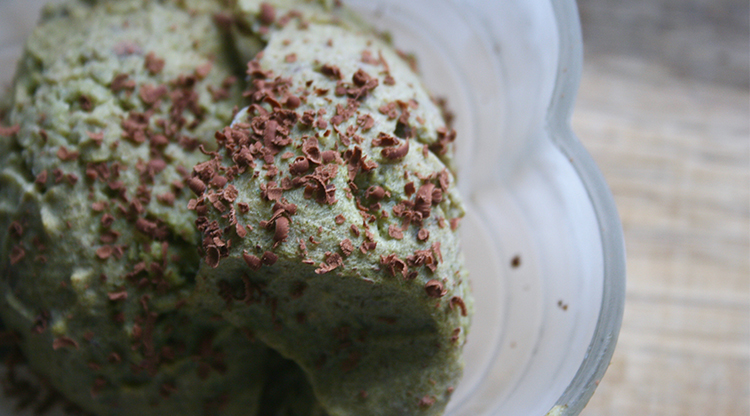 Made from frozen avocados, peppermint extract or oil and some natural sweetness this is a sinch to make up so before you know it you can have ice cream sundae galore.
It has got the added goodness of raw egg yolk – who knew you could get some vitamin A, D, selenium and other nutrients from ice cream?
While
avocados are the BOMB
when it comes to healthy fats and protein and I love getting my magnesium from the cacao nibs/chocolate. And whilst this is not a traditional ice cream, as there is no cream, it's a great wee treat on a Friday night when you just want to sit with a tub of something! And if you want more recipe of sweet treats like this then
click here to get your FREE Natural Sweetener eGuide
with recipes and a complete guide to natural sweeteners.
Feel free to use cacao nibs or chopped dark chocolate and to adjust sweetness to your own liking as you make the recipe.
Happy scooping:)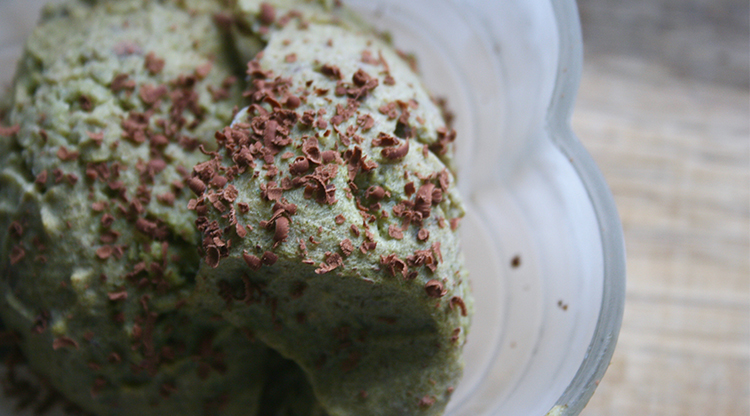 Mint Choc Chip 'Ice Cream'
Ingredients
200

g

about 2 medium ripe avocados

2

tablespoons

of honey

1

tablespoon

stevia OR more honey

125

ml

of almond milk

or cows or coconut or whatever

20

g

choc chips

Pinch

sea salt

2

tbsp

peppermint extract or about 6-8 drops of essential oil*

2

organic egg yolks
Instructions
Place all the ingredient, except for choclate chips, in a blender and blend until silky smooth.

Then place in ice cream maker according to its instructions and ideally (if machine allows) add choc chips (whilst churning) about 20 mins before serving.
No ice cream maker? Here is a more basic - less smooth but tasty option
Add choc chips to smooth mixture and stir until incorporated.
Place in freezer proof contain and place in fridge and either
1. Stir every 45 mins until at desire consistency - probably about 4 hours

2. (Lazier option) Leave for 2.5 hours then remove, use a knife to chop up/break up the ice cream and smoosh it together a bit more. This is definitely less smooth but a still yummy 😉
Notes
Make sure essential oil is SUPER high quality.
I use 85% dark chocolate and just use a knife to chop it small but you could use cacao nibs for an even lower sugar option.