Turmeric & Mango Tropical Green Smoothie (with Dash Organics)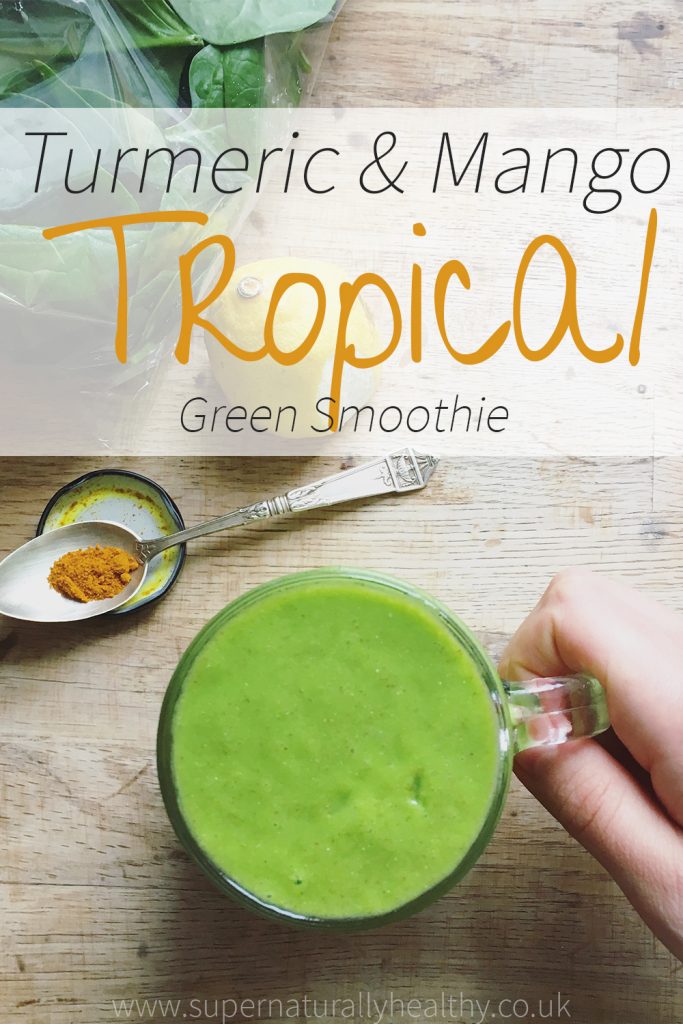 Despite my LOVE of festive cheer, cocoa, and tinsel, I have to admit that some days I just want to pretend I am on a tropical island somewhere with my brown toes dipped in the sea!
So as that is not going to happen in the next few weeks I thought we should bring some healthy, yummy tropical paradise to our days.
This particular green smoothie is a YUM combination of anti-inflammatory turmeric, mango, spinach, chia seeds (protein and omega 3 rich), lemon peel (great for your liver) and even some coconut water.
Coconut water was something I got into whilst traveling around Asia and I am a big fan. So when big fan. So when Dash Organics asked to send me some I said a big yes. Amit started this company as he wanted to provide quality organic coconut water without the crazy price tag but still ethically sourced – a win for producer and consumer 😉
(To find out more about Dash Organics then follow their super pretty Instagram account – very drool worthy!! They also sell coconut oil too and you know how much I love coconut oil….)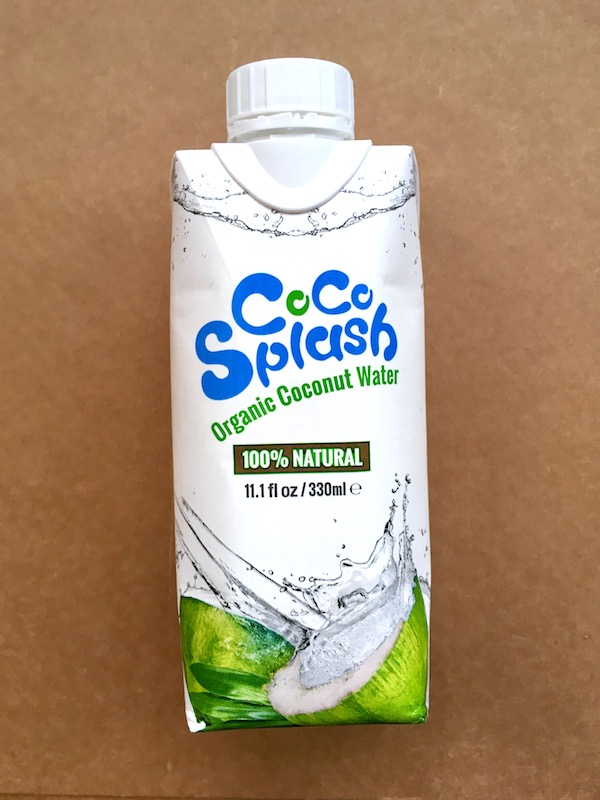 So is coconut water just for tropical climates? Only good for rehydration? Well here is what Dr Axe has to say about benefits of coconut water:
The liquid inside the coconut contains approximately 46 calories per cup, 10 grams of natural sugar, with little protein and it is fat free! It contains multiple vitamins, minerals, and phytochemcials that are ideal for human health. (1)

The primary nutrient in coconut water is potassium. It contains approximately 600 mg (12% DV) making it a high electrolyte beverage. Coconut water also contains a small amount of sodium, about 40mg and up to 10% of your daily calcium and magnesium needs. (2)

Electrolytes are critical to maintain blood volume, heart health, and well as to prevent dehydration. Maintaining electrolyte levels can help reduce fatigue, stress, and help maintain muscle relaxation….

Other health benefits of coconut water include: Lowered blood pressure, Weight loss, Increased athletic performance, Boosted energy, Lowered cholesterol, Reduced cellulite, Relax muscle tension
So mix all that goodness with that of the spinach, chia, turmeric and mango – you are onto a winner. Happy immune systems and bellies all round I think 😉
And if you want MORE green smoothie goodness then did you know that if you join my insanely popular 10-Day Green Smoothie Challenge you get my Eat & Be Merry Recipe eBook for FREE?
This offer only runs until December 23rd so click here to find out more.
Turmeric & Mango Green Smoothie
Ingredients
250

g

mango

1/4

tsp

turmeric

thumbnail size organic lemon peel

150

ml

water

200

ml

coconut water

tbsp

chia seeds

2

handfuls spinach

3-5

drops of stevia if desired

handful of cashews or tbsp of nut butter
Instructions
Blend everything until smooth. Serve immediately.
Notes
Feel free to omit cocnut water and just use all water.
Get your hands on Dash Organics coconut oil and coconut water here!!
*Sponsored post
---