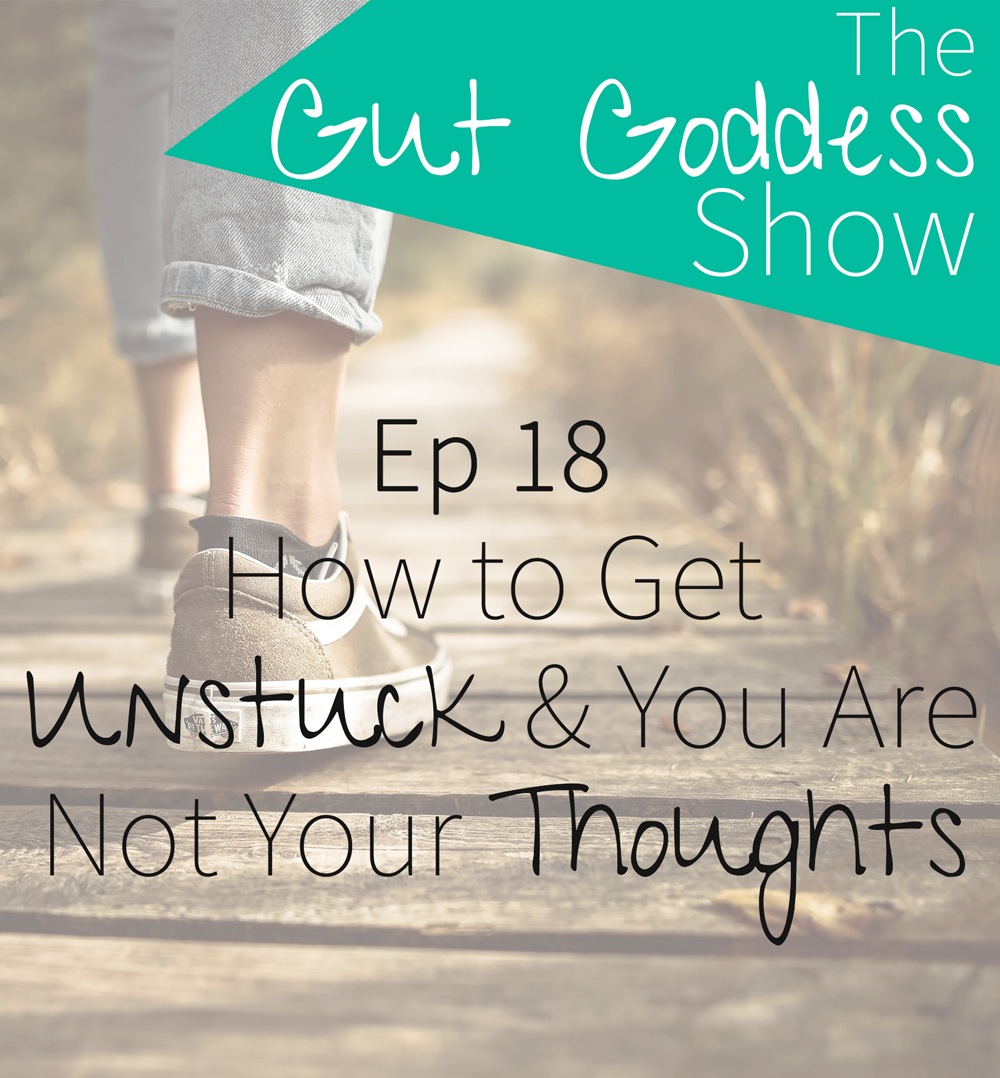 Download this episode (right click and save)
Do you ever feel stuck? You set good intentions at the start of the week/month/year on how to get fitter, eat better, tackle your hormones or bloating…but nothing changes.
I speak to women all the time who are thinking of working with me in my one to one nutrition practice and the common theme is that they're stuck and they have been for a while. Some women I speak to have struggled with heavy painful periods for 25 YEARS! Or have been bloated daily since they can remember. Why? Because they are paralysed, feeling hopeless, have no idea how to begin and trapped by their own thoughts.
So this week we have the wonderful Jane who is an Unstuck Coach joining us and we are going to unpack how you get can get out of your own way and see some awesome progress in all areas of your life. We talk about:
how Jane got unstuck after 25 years
my own journey with anxiety and disordered eating and the strategies I've used.
Jane's KICSTART method to which it SO incredibly helpful
how to bring about LASTING change in your health and eating habits
and the fact that you are not your thoughts – perhaps the most favourite topic of our interview.
So make sure you subscribe to my podcast, click above to listen and be in touch via the comments below or message me via Facebook or Instagram! I genuinely love to hear from you and am happy to answer your questions.
Resources mentioned