Weight Loss: The 3 Metrics That Actually Matter… Part 1 (Ep 19)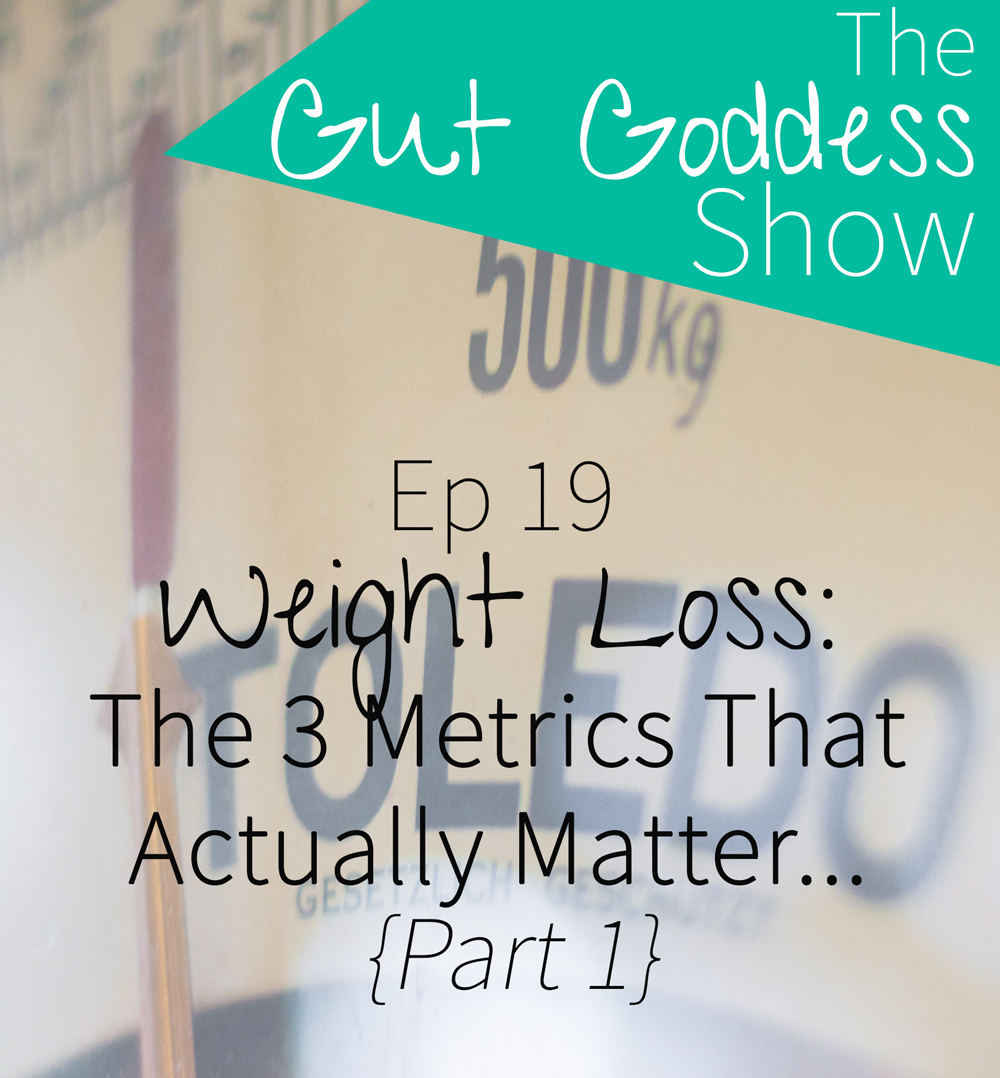 Download this episode (right click and save)
This is something that I just HAD to talk about. Sure its a bit of a messy, confusing, loaded topic but there was something in my spirit that said – this is the time to talk about this.
And when it comes to a weird and wonderful relationship with food, I could win a prize. I joined my first diet club when I was 11 years old and I share more about my 'dieting' journey and indoctrination to all things calories and 'weekly weigh-ins' in the podcast. It has taken me a good few years to unpick this programming for sure, but weight loss is a really important topic to look at. Mainly because it still really matters to some women and it does impact our health – to varying degrees – but its a damn confusing area isn't it!?
So in this episode, I am looking at
My own journey and 'diet culture' indoctrination, that started at age 11
Why our weight is not to blame for everything
The toxic judgments we have in our culture about overweight people
What is excess fat and what it does on the body
The impact of weight on your health – how important is it?
My views and hesitations about the body positivity movement…
What to focus on if you do want to lose weight
The 3 questions to ask yourself and the 3 things to 'track' if you want to lose weight (that have nothing to do with scales)
I see this as just one part of a bigger series address weight loss, so expect more on this topic in the future and if you have any question about it then let me know if the comments below.
So click the box below to listen and stream from this page or subscribe via Itunes here


I also invite you to join me in my upcoming Beat the Bloat Workshop!!! In this free training and 5-day implementation challenge, I am going to share with you some new training of my 4 pillars to lasting health, a flatter belly and YOU feeling good! So if you're bloated and not in love with your belly (or energy hormones for that matter) then make sure you join me in the workshop.
There 3 different time slots that will suit you and the first workshop kicks off Wednesday 27th June at 8pm which will then be followed up by 5 days of online coaching to help you implement everything you learn in the workshop 😉
Resources
Get your FREE Natural Sweetener Recipe eGuide HERE!
---