Does this sound familiar?
You wake up feeling tired – no matter how much sleep you get!
You struggle to know what to eat (or what to avoid) for breakfast that will make you feel good and getting dressed…well, that's not easy.
You really want to like your body more but when you look in the mirror you struggle. Plus what can you wear to your ever-expanding bloated belly?
You crave sugar all the time, use coffee or tea as a crutch to make it through the day (or you have to take a nap). You don't know what to eat for lunch and dinner time is STRESSFUL! You've tried different ways of eating and dieting before but you can't seem to stick to anything long enough to see any changes or results. It's so frustrating! And your periods (or lack of)…well, that's a whole other story of discomfort and drama.
You know what you eat could make a difference ('food can be your medicine' and all that) but you're feeling overwhelmed at where to begin and are finding it hard to overcome the 'yo-yo dieting mentality'. You have a drawer full of supplements, a shelf of recipe or diet books, and plans but nothing seems to help or last.
You make tiny improvements but still are struggling to see any results from your hard work.


It's not like you don't care or aren't trying – you DO care and ARE trying but aren't seeing any results. and it's frustrating…to put it politely.
And deep down you wonder if some of this is all in your head, are you making it up? Are you being overdramatic and you just need to accept your crappy health?
But it's clear to see how your low energy, bloating, pain, weight, skin, low mood, or other symptoms are impacting you.
You avoid social situations as you are not sure you'll have the energy or you'll need to cover up the bloat or run to the toilet.
You feel sluggish at work and like you're just wishing the hours away. You feel your family and significant relationship aren't getting your best – you're just too tired and fed up to have fun. You don't quite feel like yourself anymore and you're not sure why or what changed – you used to feel more confident.
You're just sick of feeling like your in survival mode – that you're not living your life each day as you want – and it is making you miserable.
But what if you could change all this and feel good?
What if you could feel normal again?
Imagine if you woke up feeling ready for the day. With your energy lasting throughout the day allowing you to get on all the things that are important to you.
Your clothes fit comfortably all day long and you felt confident to shop for new jeans or summer dresses (or fit into old ones) because you felt so good in your skin.
Your belly was flatter and it felt like when you ate food you actually digested it with no issues or drama. People start telling you how good and well you look – asking 'whats changed'.
You feel energised after each meal and when you look in the mirror you look and feel different. You no longer need a sugar fix after every meal or coffee to wake you up! Your hormones are more balanced and your periods are regular and pain-free or the menopause is drama free.
Plus you're not afraid of eating out or treating yourself to your favourite food because you know your body can handle it. In fact, your relationship with food feels really good – balanced and normal. And dinner time was easy and calm – you knew exactly what to eat to feel good. And it tastes good! You feel free to enjoy food and eat in an intuitive mindful way. You're confident about what you eat as you KNOW it is doing your unique body good.
And it's not just you – family, friends, colleagues all notice your new energy, your new body confidence, and your healthy glow.
You have more energy when you're home to play with your pets or kids, to be a good friend, to go on dates with your partner, to actually have a hobby! You finally make time for that yoga or pilates or zumba class because you have the energy for it, waking up in the morning feels easier so your days start with ease and calm.
You feel like you are thriving, not surviving each day! You're enjoying each day because you feel your body is working FOR you after all these years!

*ONLY 3 SPACES LEFT*
Cos does this sound like you?
You're fed up with feeling tired and bloated every single day but have no idea what will help.

You are overwhelmed by all the information and have tried to 'go it alone' but made very little progress.

You are sick of your ongoing symptoms – they make you anxious and you feel limited. You want to know exactly what is going on in your body!

Weight has crept on and doesn't seem to shift no matter how hard you try. (Or maybe you're underweight and you know its not healthy but you're scared of eating!)

You end the day feeling like you've failed and that your hormones/energy/skin/belly is all just getting worse not better.

You've been impacted finally with everything that is happening in the world right now but you still REALLY want to prioritise your health as you to know that it impacts everything!
As a holistic health professional who has worked with thousands of women to finally feel good – I can help!
"Before working with Kezia there I was struggling with bloating, slow digestion, frequent pain and tummy uncomfortableness. Since working with Kezia, I've had no bloating, more regular bowel movements (I used to be constipated a lot), better energy and my body's ability to more quickly heal itself." Nicola – business manager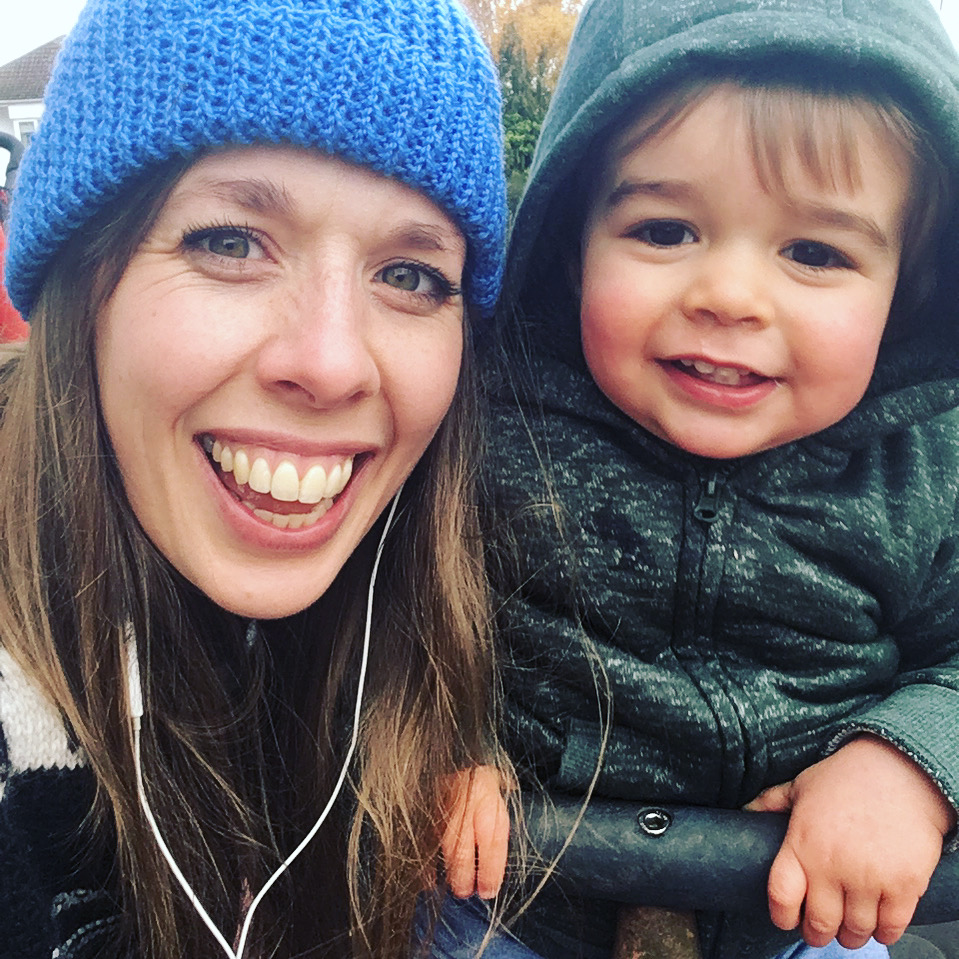 Oh and Hi!
I am a Holistic Nutritionist (and Mum/wife/coffee & cake-lover) who works with women who are fed up with feeling bloated and tired.
They're not happy with their weight and are tired of constant digestive issues and knowing what to eat. Through my online nutrition practice, I create a nutritional and lifestyle plan that helps them get their energy back, fix their digestion so that they can feel good in their clothes, and get back to living their lives.
As a result of working with me in The Summer Special you could:
Increase your energy and wake up feeling refreshed and excited about the day!

Have a clear kick start plan for overcoming your health challenges and ongoing symptoms so that you can feel see some significant improvement in your symptoms in just 6 weeks.

Feel good after each meal – bye-bye bloating, sluggishness and mealtime stress cos you know what to eat to feel good.

Know exactly what to do with have happier hormones and periods, normal bowel movements, fewer sugar cravings and looser clothes (if you have weight to lose).

Notice an improvement in your mood and are able to handle the stresses of life with much more ease and calm.

Deal with toilet dramas – not more rushing to the loo or spending hours on it!

Have a clearer ideas of what exactly is going on in your body – no more guessing or thinking you're crazy. Just clear data and a clear plan so that you feel confident and hopeful of seeing lasting change.

So are you ready to kickstart total transformation?
Then make sure you grab one of these limited slots in The Summer Special!
Come and work with me over 6 weeks with this so that we can begin to transform your energy, fix your digestion and balance your hormones so that you can get on with living a life you LOVE!
I've helped hundreds of people to see big and lasting results in their health and bodies and I would love to help you do the same – ASAP!
"Before working with Kezia I felt thoroughly average. I was very tired, stressed, and often ill … Now I have had a massive increase in energy, almost non-existent spots due to hormones, a general increase in confidence, no illness at all." Clare
How does it work?
The Summer Special is a ONE TIME ONLY offer I have created to ensure you ditch the overwhelm or stress around getting healthy at an insanely affordable rate.
Week 0
>> After receiving payment you will be sent the Flourish ebook & Starter Guide which lays out all the key steps to transformation, which means you can start seeing results within the first few days of signing up!
>> Holistic Health Questionnaire
You will fill in an online questionnaire before our first session to jumpstart the process and get you seeing results as fast as possible. This saves us lots of time in our first consultation and means I can get to work creating your personalised program so that you see shifts within the first 3 weeks of working together!

Weeks 1
>> You activate the Flourish Academy (FA). This is my 4-week self-study program that lays the key foundations that will ensure you see results fast. This is where you overcoming the sugar cravings, begin to figure out food intolerance, know more of what to eat, and the basics of supporting your digestion and hormones.
This means that when we have our consultation we can dive deep and really personalised as you will have address the essential basics (like sugar, food intolerance, blood sugar management and mindset). This means you will make progress QUICKLY during our 6 weeks together.
Plus there are 4 weeks of meal plans, shopping lists and recipes – so no more meal planning or overwhelm. You are set to eat delicious food and feel good!
>> Consultation 1 – The Holistic Health Assessment:
We will have our first consultation together and a 90-minute session where you will have lots of 'aha' moments as you learn what's really going on in your body and what your symptoms mean.
On the call, we will review your current health, symptoms, any test results, or diagnosis you may have, review your medications, supplements and food diary so that we can make some personalised protocols in place immediately so that you get BIG results.
This is also where I might suggest running some further testing if appropriate. (Test cost not included in cost and range from £30-£335)

Week 2-4
>> Continue with the Flourish Academy – you will be well on your way to more energy, less bloating, and saying goodbye to sugar binges!
Also you get weekly email support from me so that you have FULL on accountability and you never feel alone.

Week 5-6
>> Consultation 2 – You've completed the FA reset, dealt with your sugar addiction and have seen significant results so now we celebrate!!
And also dive deeper and create a personalised plan of action based on my own research, any test results we've run so that you really begin to tackle the root cause of your symptoms and have a clear plan moving forward.
After this session, you'll get your bespoke plan of action so you can ditch the overwhelm and know exactly what you need to do in order to increase energy and support digestion in the coming months. This is a plan that is tailored specifically for you – no cookie-cutter formulas!

>> BONUS Weekly Accountability and Resources
Making changes can feel hard – so that's why in between sessions you can send me emails and I will respond with a weekly personalised video PLUS you get all the meal plans, recipes and shopping list you need to make any changes easier and to stop you getting stuck on what to eat or feeling deprived!
"Before working with Kezia I had been bloated with pain and gas for 35 years. Now my bloat is gone!!!!! I would recommend her as she knows her stuff.' Anon
I know this can feel overwhelming and you might be thinking 'will anything work for me' but you can finally see results in your health and body without crazy restriction, stress, or disappointment.
I am confident I can help – not because I have the 'magic pill' that will cure everything – but because I am trained to discover the root cause/s of your symptoms and create a strategic plan to ensure your results.
Price
Work with me over 12-16 weeks normally costs £1999 and this will be increasing in August 2020 BUT for a limited time only I am making this available for just:
>> Pay in full at £447
!!
Based on my current way of working this 'should' be £700+ so thats a £300 discount 😉
BUT there are only 8 of these spaces available and I imagine they will go quickly.
SOLD OUT IN FIRST 24 HOURS – 3 ADDITIONAL SLOTS MADE AVAILABLE!
OR
This offer ends on Saturday 4th July OR first come first serve.
*BONUSES*
Plus I have some awesome BONUSES for 8 people who sign up worth over £100+:
Custom body love meditations to really help you shift your mindset.

My entire collection of recipe ebooks – the Sweet Treat Collection, Green Smoothie Challenge

Access to the Happy Hormones Bundle (worth £90 itself)
FAQ
How is this different from your 4-month program?
Apart from the HUGE discount? (Based on my usual price this level of support should be more like £700)
Usually, work with people only over 4 months and we meet every 2 weeks and dive deep and run multiple tests and see phenomenal results. So think of this as a really in-depth Kickstarter program so that you see some BIG shifts in your health in the 6 weeks we work together and then end with a clear plan that you can keep implementing on your own in the coming months to keep seeing results.
Can I be vegetarian or vegan?
All meal plans are suitable for vegetarians or pescatarians. The meal plans are not vegan but you are welcome to do this program as a vegan as it personalised right? So I can make it work for you no matter what your dietary structure. That's the POWER of personalised support 😉
Will you tell me what supplements to take?
If appropriate then yes. I suggest supplements that will help boost your progress and always research any contraindication based on any medications or existing health conditions you have.
'I have lots of things going on with my health and am on lots of medications and tried this all before…'
Honestly, after working with people for a few years now there is not I haven't seen! And chances are you've never gotten to the 'whys' behind your health issues – you've just randomly tried lots of diets or supplements that haven't helped – right?
This is a PERSONALISED approach and will kick start you on the right path. And there will be the option to keep working together after 6 weeks – as with more complex cases if desirable (and you will want to after you see the difference we can make in just 6 weeks!)
Secure your space now!
This offer ends on Saturday 4th July.
And here is what some clients from 2020 have said after working with me:
"I started working with Kezia with a low mood, anxious, lethargic, gaining weight, struggling to conceive for 12 months+

After a few months of working together, I noticed I had more energy, more focus to my day/positive mindset and listening to my body – e.g. And I got pregnant!

I would definitely recommend Kezia and have done! For me, the holistic approach works – physical and mental and what really resonates is seeing your body on a cellular level, curious about cause and effect and being non-judgemental to yourself." Anon – social worker
'Before working with Kezia I always felt bloated, had digestive problems, my gut had a burning sensation and felt swollen, headaches, tired and run down. I had long term digestive issues, never thought feeling better would be possible.

But now I have better quality sleep, don't feel tired all the time, making better food choices.

Kezia is a kind, supportive and down to earth and helps you every step of way through your healing journey. I would definitely recommend to anyone who is struggling with their health and finding it difficult to be their best self. '
Kaye – Chef
" Before working with Kezia I felt thoroughly average. I was very tired, stressed, and often ill with minor coughs, colds and flu-type symptoms. I ate out of necessity and often skipped meals, without understanding the harm that this would cause.

Now I have had a massive increase in energy, almost non-existent spots due to hormones, a general increase in confidence, no illness at all. I feel much less depleted and that i'm giving my body a real fighting chance to be and do what it's meant to.

I was hesitant to sign up at first as I thought this was only really suited for people with a specific health problem or those who needed to lose weight. I felt that I would be wasting Kezia's time with my low level of health problems when others would have much more important problems worthy of her time.

I would definitely recommend working with Kezia. The non-judgemental and completely down to earth style which Kezia brings was a fundamental part of me feeling comfortable to get the most out of each session. I appreciated that no question was a stupid question and Kezia was understanding that we are all human and all prone to sneak a naughty cake here and there and that's totally fine. I learned a huge amount over such a short space of time, saw huge improvements in my day to day health, and altered the way I think about food and exercise. Overall a thoroughly worthwhile investment. " Clare – HR