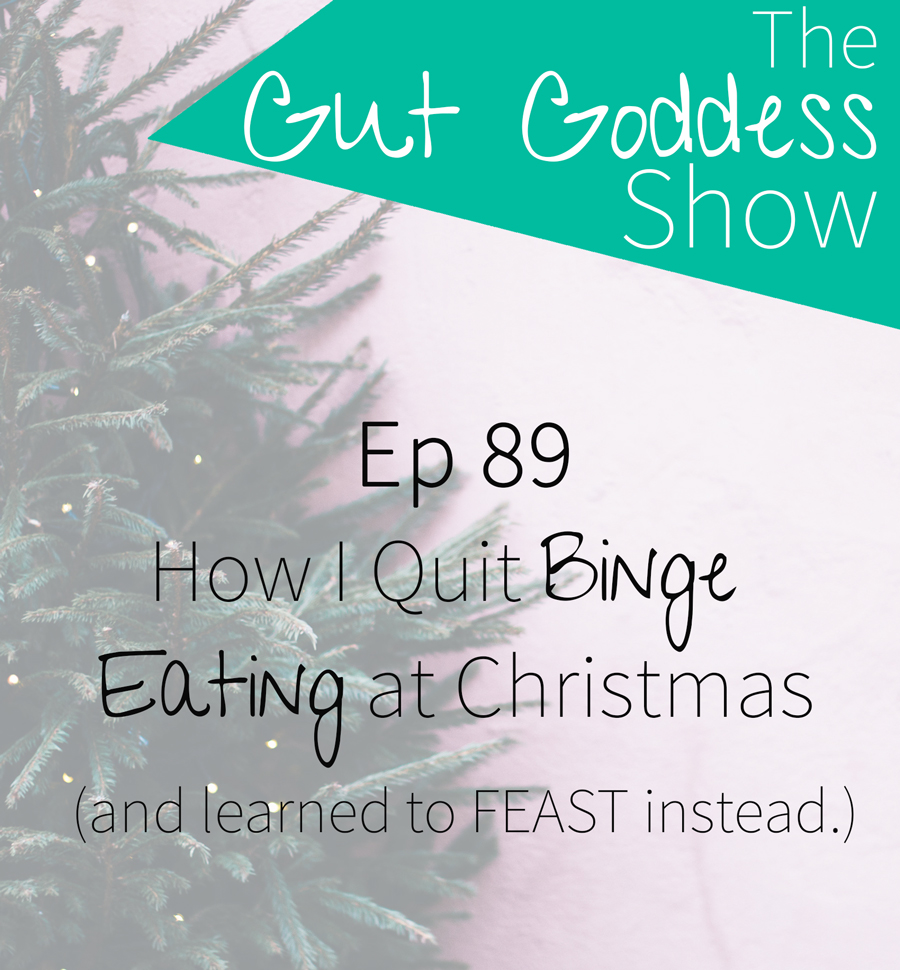 Christmas can just feel like one long BINGE eating session – can't it?
I know for me it was an excuse to eat ALL the food 'I wasn't allowed' the rest of the year (which let's be honest, I still ate plenty of every week). I would just stuff myself to the point of feeling very ill and then feel awful about it. I would start the New Year feeling like I'd failed, was the size of a house and feeling grim.
This time of year can be stressful and triggering emotional for many of us – but today I share with you how I ditched binge eating and stopped eating my way through all my feelings.
Are you ready?
And if you want more of my help this Christmas??
Feel like you lose the plot with food over Christmas? And you just binge your way through and start the New Year feeling crap?

Then join me for a free 5 day Eat & Be Merry Christmas Challenge so that you can learn how to feast well & feel GOOD!
Starts Dec 11th – find out more here
Resources mentioned:
Listen to how I became an intuitive eater – here
Find out more about working with me – here
Buy the Eat & Be Merry Christmas eBook – here