'Wholemeal' Gluten-free Flatbread (Paleo)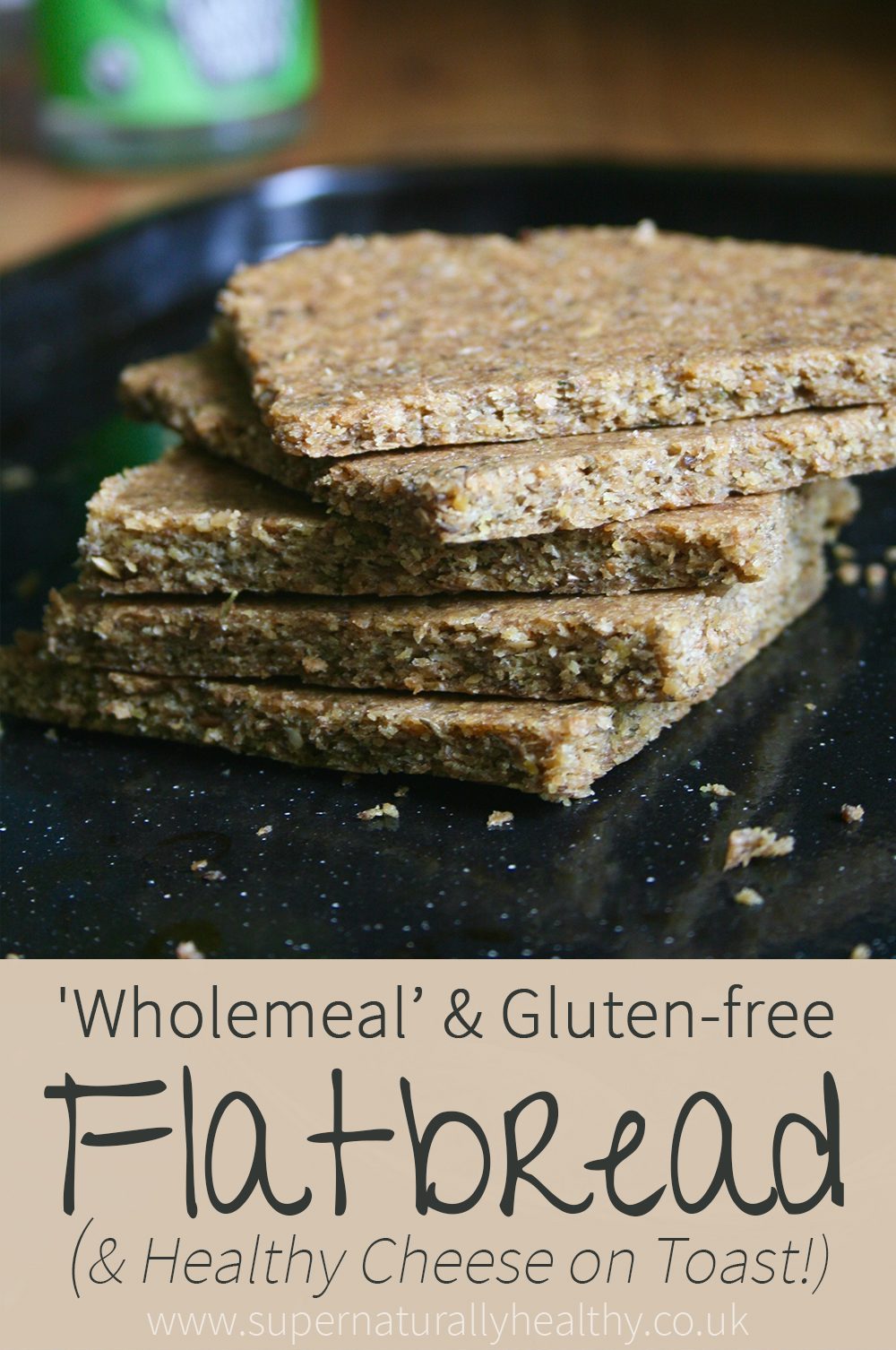 So guys, I have a confession…. this year I have eaten bread for the first time in over 2 years and I have totally loved it.
Yep – I have ordered that burger with a white brioche bun and devoured it like the world might end soon. It was so good and awakened my need for gluten free healthier bread alternatives after several years of being hard core grain free and following the
GAPS protocol
.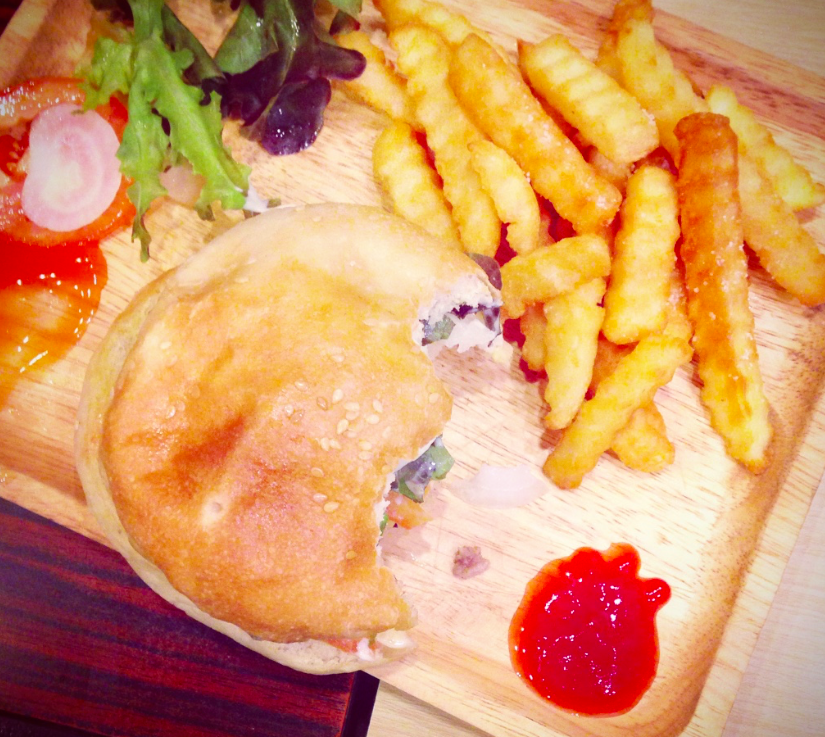 Said burger – SO GOOD!
And what do you know – that is what I have got today!
But why do I avoid bread? In general, I would say most feel would feel immensely better and less bloated by halving their bread/gluten intake as it has become a staple of our western diet which I don't think is healthy and is mainly profit/business driven not the best for our bodies.
And for a large proportion of people (
like people with IBS, thyroid issues, allergies, or other autoimmune conditions OR if you need to lose weight
) they would fair so much better by removing it completely for 2 weeks and to see i you feel better. I do this a lot with my
one2one clients
with various types of foods, as it the easiest why to see if which foods is causing any inflammation in the body.
So this is a super simple, speedy and frugal flatbread recipe which make the perfect alternative if you need something to dip into soups or hummus or as a base for healthy cheese on toast. I mean what's not to love?
The linseeds/flaxseeds are full of omega 3 fatty acids which actually remain stable whilst cooking making this a great source of healthy fats and helping reduce inflammation, plus they are pretty cheap to buy and give that 'wholemeal' feel to the recipe
Feel free to flavour with different herbs or spices – this is my basic go to with mixed herbs, olive oil and salt but hey get your creative juices flowing if you like.
To make it healthy cheese on toast simply get a bread knife and carefully slice the flatbread across the middle, sprinkle with organic cheese and whack it under the grill. Go on do it – it will make you happy!
Speedy 'Wholemeal' Linseed Flatbread
Quick and tasty flatbread that is gluten, dairy and grian free!
Ingredients
150

g

ground golden linseeds

25

g

ground chia seeds

85

ml

olive oil

2

tbsp

dried mixed herb

170

ml

filtered water

1

organic egg

1 - 1-.5

tsp

salt

pepper
Instructions
Grind seeds if doing manually with coffee grinder and pre heat oven to 200c

Then mix all the dry ingredients together.

Whisk all the wet ingredienits together using a fork in a seperate jug.

Mix the wet and dry ingredients.

On a baking tray (pizza try works best) with greaseproof paper on it pour the sticky mixture out and place another sheet of greaseproof paper onto and us your hand or rolling pin to gentley flatten until 1-1.5cm in thickness.

Place in middle of the oven for 15 mins then remove and flip the flatbread over for another 15mins to ensure thorough cooking on both sides (especailly if your oven is a bit rubbish!)

Remove when solid and slightly brown and allwo to cook before eating.

Will store in fridge for about 3-4 days but best eaten fresh.
Notes
Flavour this anyway you like - chilli, sundried tomatoes, onion - whatever.
I have also tried this without an egg and works well - slightly drier but still very tasty if you have an egg allergy or are vegan 😉
What are your favourite gluten-free breads?
---