Perfection Over Progress: Are You Stuck In This Cycle?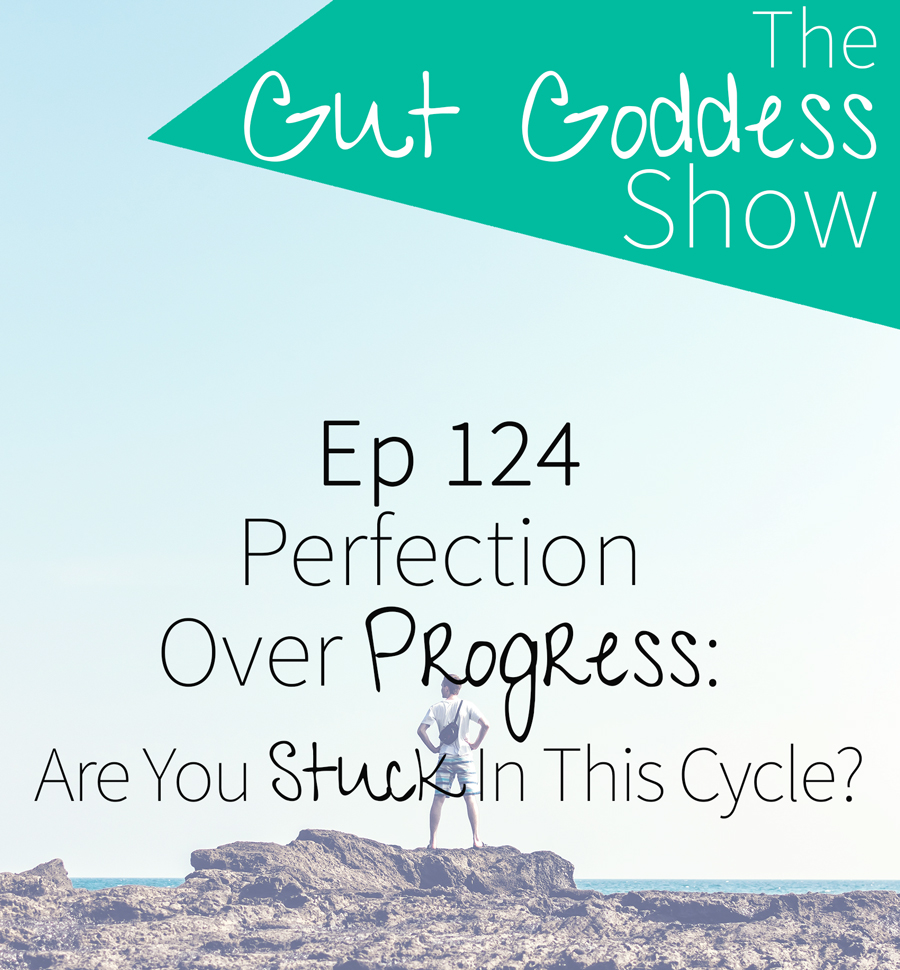 If you make the switch I talk about in today's show then you WILL see changes in both the speed at which to get to your health goal and how much you enjoy it along the way. Honestly, this shift and mindset switch is powerful.
Getting stuck in the 'perfection' trap when it comes to our food, health, and bodies is so alluring and easy to fall into – right?
I find myself doing this all the time! So as I share with you in the show, I tell you the things I have done and do to make it easy to shift from being stuck in perfect to actually making progress. I give you 2 simple actions you can take to really make a shift from the perfection (and beating yourself up) trap to focusing on progress that builds more progress and so on and so on.
This is ESSENTIAL listening if you want to get to where you want to get further and faster with your health, wellbeing and all-round JOY 😉
The Summer Special is LIVE!
If you know you need a KICKSTART when it comes to your belly, energy, hormones, and skin then… join the waitlist to get access to this one time only 6-week consultation program.
Resources Mentioned:
---