My Natural Skin Care Routine
Let's talk about feeding your SKIN!
Becuase as important as it is to eat naturally it is also just as important that we are aware of what we put on our skin.
And I use the word 'aware' deliberately. This is not, I repeat not a, 'OMG I am surrounded by chemicals I am going to die' sort of post, I share information with you to inform you so you can make powerful and healthy choices. So have a nosey at what I do and then go slow and make changes to your beauty routine one step at a time.
Why?
You skin is one of you largest organs and it is a direct pathway to your blood and body. Yes, it is a barrier and protector but it is also absorbent, meaning stuff we put on our skin doesn't always stay on it but gets absorbed into the body. How much gets absorbed? Well that is tricky to say.
If you take this to the extreme then you may wish to live in a sterile environment and never leave the house as there is petrol fumes in the air, nasty chemicals in mascara and supposed carcinogenic in shower gel. Now that is no way to live and definitely not healthy so here is a great round-up of all the hysterics based on how the skin works:
Those chemists who say that our skin holds back the tide are generally right – our body's largest organ protects us from the daily onslaught and can stop certain chemicals from getting into our bodies.
On the other hand, the natural/holistic movement has a point – while our skin isn't a sponge, it's certainly taking in some ingredients that we apply to our bodies and transporting them further down into the body where they may or may not make it into the bloodstream.
But one thing is absolutely clear: it is impossible to put a figure on this absorption rate and it is impossible to estimate how much ends up in our bloodstream. Every person is different and every chemical is different. It is always good to question what you put on your skin but your body's response will be individual. Read more here
So no need to freak out BUT it is important to be aware. I know on my healing journey I have transitioned to a completely natural skin, cleaning, body and makeup routine and feel like it has played an important role in my constant increase of health and JOY!

What causes problem skin?
So what could be causing dry, blemished or problem skin? Topical treatment alone is not enough to give you that glow so lets looks at what could be causing problems:
…..Psst if you want more info on natural skin care my friend Cat has written a great ebook on the subject as she has waved goodbye to acne – click here to find out more
My Natural Skin Care Routine
Please note this is based on my own skin type which have tendency to be dry (thanks Scottish winters!) and I am super blessed in that I don't suffer with spots or blemishes.
Morning
Random times of day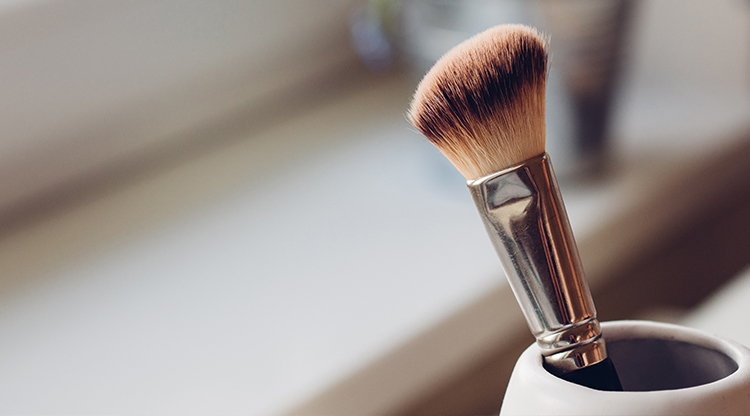 Evening
Action >>>> why not pick ONE thing to switch up and upgrade to a more natural version. Maybe start buying natural shampoo or
So there you have it!
What is your skin care routine?

---