I thought it was about time for another brownies recipe. Because brownies are awesome and if you can munch on brownies knowing that you're actually eating something that is a little bit kick ass for your body, then, winner!
These are a tweak on a previous recipe and is the perfect way to wean yourself off of crazy ass sugar filled shop bought brownies and onto some naturally sweet ones.
Using cooked butternut squash these provide a very moist and almost mousse-like texture, so slightly different to traditional brownies but a great alternative in my books. Butternut adds a natural sweetness and keeps these super gooey and YUM. I prefer these straight from the fridge and ideally with a glass of milk…..because yes I am 5 years old.
These brownies though are naturally sweet, contain lots of natural protein, healthy carbs, vitamins, antioxidants, and vegetables so when you indulge in them you know you giving your body one natural and whole food treat!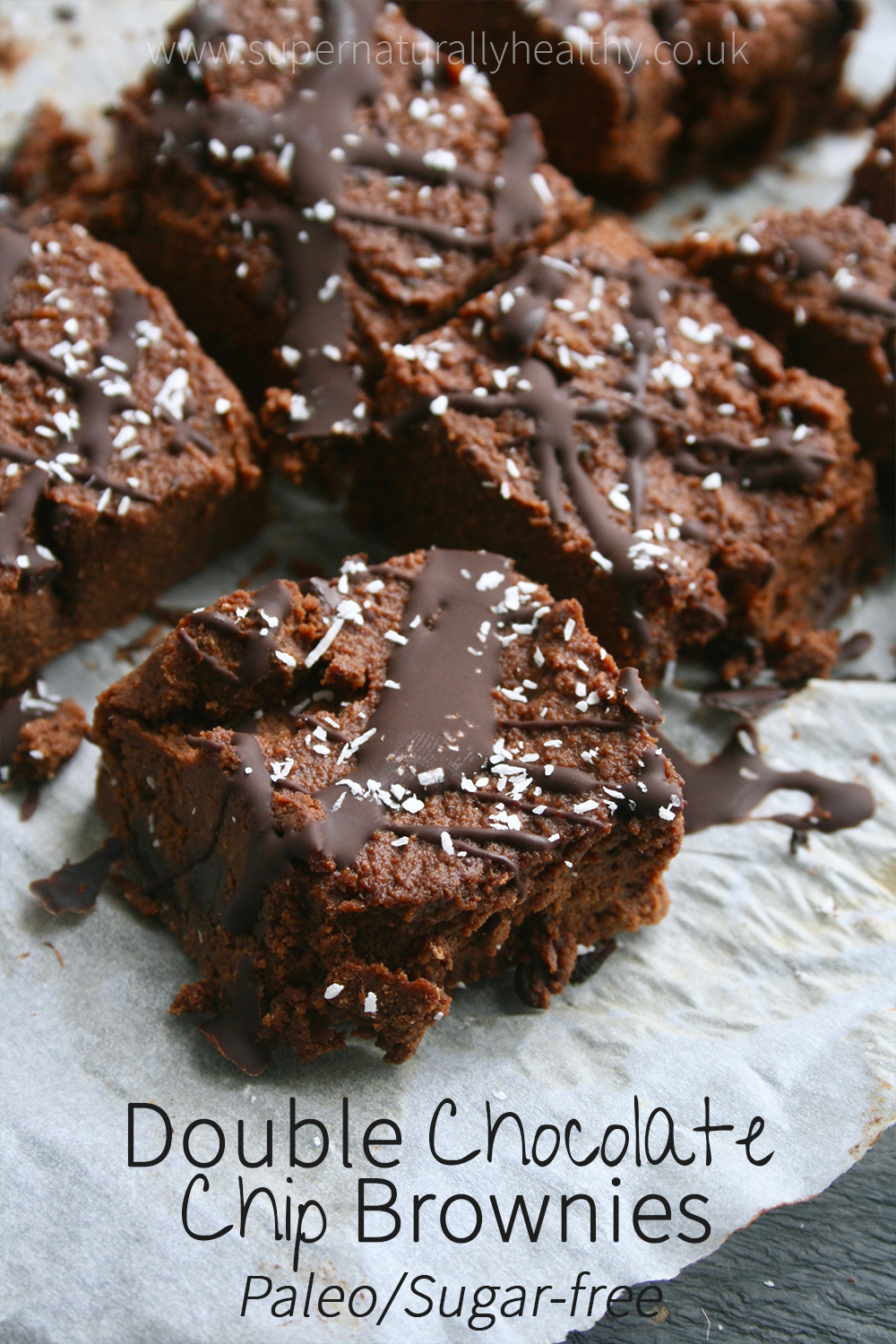 So why not grab yourself some cocoa powder and a butternut squash and get some brownies on the go!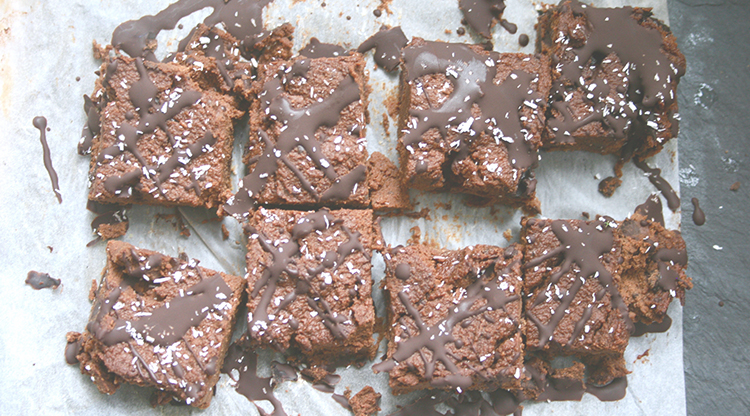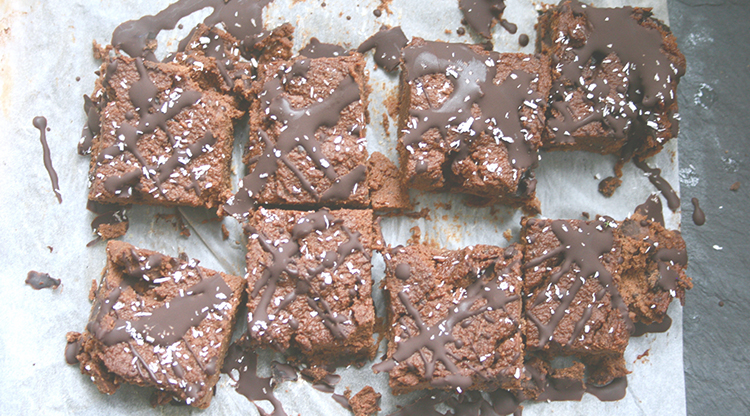 Double Chocolate Chip Brownies
A gooey and delicious brownies that taste decadent but is healthy, grain free, paleo friendly and gluten free.
Ingredients
400

g

butternut Squash - cooked

100

g

melted butter - organic

tsp

vanilla powder/essence

50

g

Coconut flour

4

eggs - organic/free range

6

medjool dates - finely chopped

6

heaped tbsp cocoa powder

3-4

tbsp

honey - or to preference

1/2

tsp

bicarbonate of soda

65

g

dark chocolate

DRIZZLE - optional

30

g

cocoa butter

30

g

85% dark chocolate
Instructions
Preheat oven 170c (180c is fan assisted).

Grease and line your chosen tray for brownies. If you prefer thin brownies choose a larger shallow tray but if you like thick brownies make sure your tray is deeper and smaller.

In a food processor place the butternut squash and butter and finely chopped dates. Add the eggs gradually and blend until very smooth.

Chop the dark chocolate into small chunk to be the chocolate chips and add to mixture.

Add all the other ingredients and blend until smooth.

Pour mixture into your tray and place in the oven.

Leave for 20 mins then go and check. You want there to be a very slight slight wobble in the middle if you like very gooey brownies. If you are making thinner brownies then they will cook quicker (20-25 mins) whilst deeper ones may take around 40 mins to cook. Just keep an eye on them and use a timer so you don't forget.
Notes
Use a strip of greaseproof paper in the middle of the tray only to ensure that you are able to remove the brownies once cooked and to save some pennies too!
These would also taste good with walnut , dried cranberries, ginger or orange zest!
These freeze really well (I have been known to eat them frozen) so why not double up and keep a batch in the freezer for when you want a healthy chocolate fix.
Other Resources: